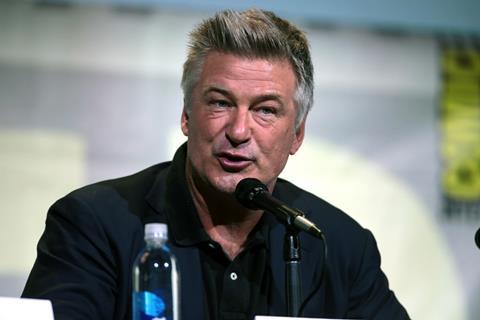 Alec Baldwin has said in his first TV interview that he did not pull the trigger of the gun that shot Rust cinematographer Halyna Hutchins on a New Mexico set in October.
In an excerpt from the ABC interview that airs tonight (December 2) the film's star, who is also one of its producers, added he had no idea how live ammunition made it on to the Bonanza Creek Ranch set.
"I didn't pull the trigger," Baldwin told George Stephanopoulos of events on October 21. "I would never point a gun at anyone and then pull the trigger. Never."
A gun in Baldwin's hand dischaged during rehearsal. Hutchins was rushed to hospital and died later that day. Director Joel Souza had been standing behind Hutchins and was shot in the shoulder and later released from hospital. While incidents of this kind are extremely rare, the tragedy has led to calls for heightened safety on set.
Baldwin continued, "Someone put a live bullet in the gun, a bullet that wasn't even supposed to be on the property."
"She was someone who was loved by everyone who worked with her, liked by everyone who worked with her – and admired, said Baldwin, who appears highly emotional at times in the interview and added, "
Meanwhile prop supplier Seth Kenney appeared on Good Morning America and denied his company PDQ Arm & Prop, LLC supplied live rounds to the set. Earlier this week an affidavit in support of a search warrant for PDQ Arm & Prop LLC revealed that in an interview with investigators Thell Reed, an armourer and father to Rust armourer Hannah Gutierrez Reed, said he had supplied Kenney with live rounds for another production earlier n the summer and speculated the ammunition might match the live rounds found on the Rust set.
Santa Fe Sheriff's Office is investigating the matter and there have been no charges at time of writing. Several lawsuits have been filed.
The ABC Baldwin interview will be broadcast at 5pm PT and stream on Hulu tomorrow.