EXCLUSIVE: Renaissance action film is being represented by Fortitude at this week's EFM.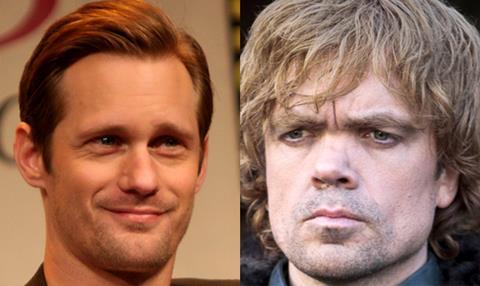 Game Of Thrones mainstay Peter Dinklage will star opposite Alexander Skarsgard as a Machiavellian right-hand man in $14m renaissance action film The Dwarf.
Brad Anderson, renowned for his work on edgy fare like The Machinist, Transsiberian and The Call, is on board to direct from a screenplay he wrote with Lyn Vaus.
Production is scheduled to commence in July in Italy on the project that Fortitude International has introduced to international buyers at the EFM. CAA and Cinetic jointly represent US rights.
Dinklage will play a fearless man who proves his mettle and earns the trust of a prince after he conquers an all-time wrestling champion in a contest.
Once he has jockeyed for position next to the seat of power, the dwarf pledges his undying loyalty and resorts to assassinations and subterfuge in his merciless quest to protect his new master.
Sriram Das, Marc Rosen and Dinklage serve as producers on The Dwarf and Robert Ogden Barnum and Mark Collins are the executive producers.
Dinklage will return as the charismatic Tyrion Lannister in the upcoming seventh season of HBO fantasy smash Game Of Thrones and starred in Sundance premiere Rememory.
Skarsgaard stars in the current HBO crime drama Big Little Lies and played the lead in last summer's tentpole The Legend Of Tarzan.
CAA represents Skarsgard and Dinklage and UTA represents Anderson.