EXCLUSIVE: Madsen documentary sells to Italy and Poland, with further deals close.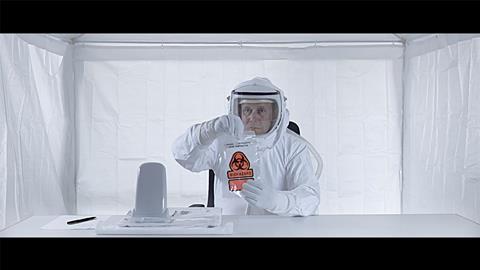 The Visit - An Alien Encounter by Michael Madsen - director of documentary Into Eternity: A Film for the Future and an episode of Cathedrals Of Culture - is to recevie its market premiere at Berlin's European Film Market (EFM) (Feb 5-13) following its Sundance screenings.
New sales by Autlook have been secured in Italy (iWonder) and Poland (Against Gravity)prior to the Berlinale, following a deal in the UK (Metrodome), as revealed by ScreenDaily.
Autlook confirmed that negotiations are underway with German and reach buyers. The US sales rep is Cinetic.
The Visit, shot in 4K, is billed as a hybrid form of documentary "about an an event that has never taken place – man's first encounter with intelligent life from space".
In Berlin, docs specialist Autlook is presenting two films in 3D.
One is head banging music documentary Wacken - The Movie, about the world´s biggest heavy metal festival. This features music from Alice Cooper, Anthrax, Deep Purple, Rammstein and many other metal icons.
In addition, Berlin will see the European premiere of Panorama title Iraqi Odyssey by Swiss director Samir.
In the documentary, Samir pays homage to the frustrated democratic dreams of a people successively plagued by the horrors of dictatorship, war, and foreign occupation of Iraq.
The Berlinale is screening the two-and-a-half hour version. Autlook is also presenting a 90-minute version at the EFM.