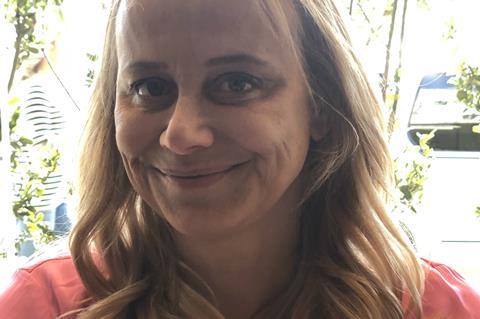 Spain's The Mediapro Studio has struck a deal with Los Angeles-based global consultancy Orange Entertainment under which the latter will source projects to carry through to financing and production.
The agreement comes as The Mediapro Studio team seeks to feed prestige fare into its expanding international production pipeline as early as possible.
Orange Entertainment CEO Mirjam Wertheim meanwhile is looking to grow her suite of services and secure access to bigger projects at an earlier stage.
The company already advises a roster of blue-chip clients on the viability of feature projects at various stages of production, and is looking to move into overseeing development, financing, production, and the subsequent negotiation of sales and distribution rights.
"Orange Entertainment is the best partner we could have to undertake our goal of increasing The Mediapro Studio's foray into film production internationally, with independent quality projects that guarantee us global distribution and reassert our place as a key player in international cinema production," said Javier Méndez, director of global content for The Mediapro Studio.
"Identifying quality film projects has always been the essence of our company," said Wertheim. "These types of agreements are a natural next step for us to get access to interesting content at an earlier stage. This can help all our clients at once."
The Mediapro Studio produced the upcoming Woody Allen film that shot on location in San Sebastian, and recently announced Official Competition (Competencia Oficial) from Argentinian directors Mariano Cohn and Gaston Duprat to star Antonio Banderas and Penelope Cruz and is preparing another project with Fernando León de Aranoa.
Its more than 50 titles include Allen's Vicky Cristina Barcelona and Midnight In Paris, as well as Oliver Stone's Commandante, Isabel Coixet's Map Of The Sounds Of Tokyo, and Alex de la Iglesia's Messi.
Orange Entertainment's clients include A Contracorriente (Spain), Madman (Australia / New Zealand), Cinéart (Benelux), MK2 / Mile End (Canada), Diaphana (France), Lucky Red (Italy), Sun (Latin America), Falcon (Middle East), Artificial Eye / Curzon (UK) and Music Box (USA).
The company also collaborates as a consultant for the Los Angeles Media Fund. Recent key client acquisitions include Oscar nominees Parasite, Pain And Glory, Les Misérables, Green Book, Hereditary, Capernaum, and Cold War.
Of late Orange has begun to leverage its market and material expertise and industry relationships to consult producers and financiers on acquisitions, packaging, production, and financing.