Eric Schmidt's investment vehicle TomorrowVentures is to buy an undisclosed piece of Relativity Media as Ryan Kavanaugh continues to steer his previously embattled company into clearer waters.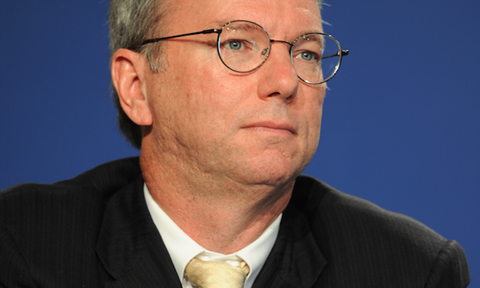 Kavanaugh's fundraising nous is legendary but this latest vote of confidence from one of the world's richest people provides a tremendous boost for the company's prospects as it seeks to emerge from bankruptcy.
TomorrowVentures' other media investments have included Legendary Pictures, Maker Studios and Raine. Schmidt is the executive chairman of Alphabet (formerly Google).
Separately, TomorrowVentures managing partner Court Coursey has been appointed Chief Investment & Strategy Officer, effective immediately.
Coursey will remain managing partner of TomorrowVentures, overseeing its portfolio and future investments. He reports to CEO Kavanaugh.
Relativity also announced on Friday that president of physical and post-production Kenneth Halsband has been promoted to COO. chief operating officer.
"Court is a proven business leader and entrepreneur with deep knowledge of the forces shaping media, technology and entertainment," said Kavanaugh. "I'm thrilled to welcome him to Relativity as we prepare for the next chapter in our evolution as a 360-degree content engine."
Coursey added: "Relativity and Ryan have pioneered a powerful new model at a time when the content business is being revolutionised by technology and changing consumer behavior. I look forward to helping Relativity continue to pursue its vision for a new kind of media and content company."
Relativity Studios recently announced 2016 release dates for The Disappointments Room, Before I Wake, Kidnap, Masterminds and Strangers 2. Production on The Crow is scheduled to begin in March.