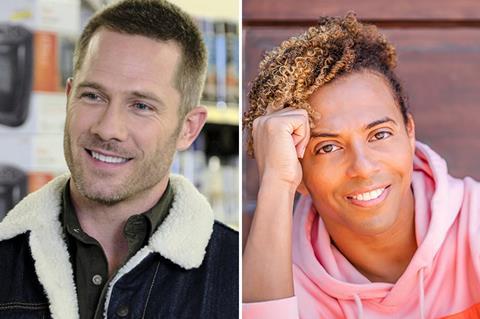 Altitude Film Sales has boarded upcoming action-adventure film Lone Star Bull, which marks the feature debut of UK director David Stoddart and stars Luke MacFarlane and D.J. "Shangela" Pierce.
The London-based sales agent will handle worldwide rights to the film and is expected to launch sales later this year at the American Film Market (AFM).
A two-month shoot wraps in Savannah, Georgia today (July 9) on the feature, which is produced by Maggie Monteith through her US banner Southern Stories alongside Christopher Simon for the UK's New Sparta Films and Seth Michaels. Southern Stories and London-based Trigger Films are financing.
The script is from UK writers Edward McHenry and Rory McHenry, whose previous feature was 2010 puppet war satire Jackboots On Whitehall.
Lone Star Bull marks the feature directorial debut of Stoddart, a Screen Star of Tomorrow whose short films Waiting For Exit Music and Solstice screened at Edinburgh, Tribeca and Palm Springs film festivals.
The story is about a former military man and bouncer at a nightclub, where a medical student performs as a drag queen. When the club's owner is shot in what appears to be a homophobic attack, the two form an unlikely duo to find those responsible and seek justice.
MacFarlane is best known for roles in TV drama series Brothers & Sisters and Killjoys, while Pierce made his name as Shangela on reality series RuPaul's Drag Race before landing roles in features such as A Star Is Born.
The cast also includes Bryan Batt, Molly Bernard and Sebastian Roché.
The film will aim to "upend ideas around what defines an action hero and disrupts a genre which previously had little to no LGBTQ representation" and director Stoddart added: "We have set out to create an unapologetic neo-western action and adventure story that brings beloved screen characters, settings and themes of the genre and transplants them into a contemporary world."