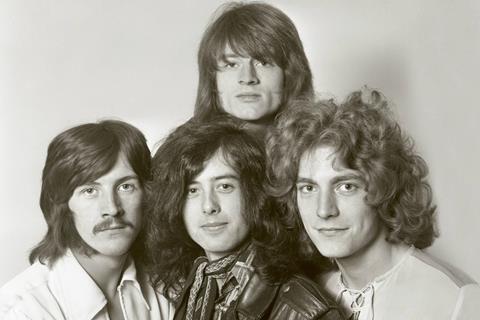 Altitude has boarded international sales on Bernard MacMahon's as-yet-untitled feature documentary about rock band Led Zeppelin, and will start selling the film at the upcoming Cannes Film Festival (May 14-25).
CAA will represent US rights on the film.
Celebrating the band's 50th anniversary, it traces the journeys of the four members through the 1960s, to meeting in 1968 and knocking The Beatles off the top of the charts in 1970.
Band members Jimmy Page, Robert Plant and John Paul Jones all feature in new interviews, as well as archival interview footage with the late drummer John Bonham. The film is currently in post-production.
MacMahon previously made 2015 documentary mini-series American Epic about the regeneration of modern American music in the 1920s. He has re-teamed with writer-producer Allison McGourty, editor Dan Gitlin and producer Duke Erikson from that project for the Zeppelin film.
Ged Doherty is also producing, with Peter Saraf and Marc Turtletaub as executive producers.