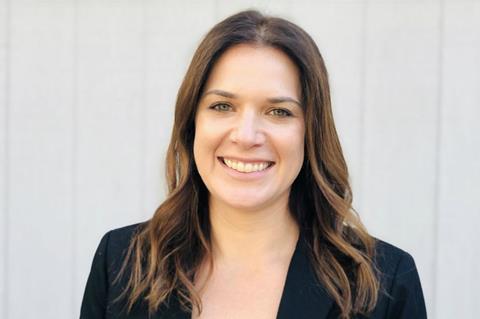 Seeking to broaden its reach and champion bigger budget films with broader appeal alongside the existing art house slate, Amazon Studios has promoted Julie Rapaport to co-head of movies.
In her role, Rapaport will work alongside fellow interim co-heads Ted Hope and Matt Newman. All three report to head of Amazon Studios, Jennifer Salke. Meanwhile the search goes on to replace Amazon Studios worldwide head of the motion picture group Jason Ropell, who left the company recently.
Rapaport will lead a new division focused on expanding the current film slate with higher budget films appealing to wider audiences and oversees production and acquisitions. Hope will continue to oversee the prestige titles from emerging filmmakers and established masters, and will similarly oversee production and acquisitions within his purview.
The new division's projects will include titles such as Lucy And Desi written by Aaron Sorkin about TV's pioneering comedienne Lucille Ball, and Union written by Robert Schenkkan, about the head of the post-Civil War infantry tasked with fighting the rise of the Ku Klux Klan. Joseph Gordon-Levitt is attached to produce.
"Keeping in mind the diverse range of tastes of our Prime Video customers, we are focused on continually expanding our content offerings," said Salke. "I want to stress that across series and movies, all divisions hold quality first and foremost as their bar.
"With Julie joining Ted and Matt, this clears the pathway to further expand our robust movies slate to include more widely engaging stories that audiences will connect with. Julie is a talented and highly respected creative executive and leader and we are thrilled to see her step into this expansive role."
Rapaport added: "I am extremely excited to take on this new role, working alongside Jennifer Salke, Ted Hope, Matt Newman and the entire Movies team as we continue to build Amazon Studios into the destination for high-quality content from first-class talent.
"Every filmmaker and film lover starts as a filmgoer, and Amazon Studios lives in that rich history. My passion is to tell stories and make films that enchant, engage and entertain audiences, and I love doing that here at Amazon. We have amazing projects in the pipeline with even more yet to come."
Hope added: "Having worked with Julie for many years, I know she is a superstar. I am very happy and am confident she will shine in her new role. Our carefully curated slate of auteur-driven projects is something that has always made each day a joy and truly exciting, our teams and I are thrilled to bring them to the big screen."
Rapaport has been an integral part of building the movies team at Amazon Studios. In her job as senior manager, development, production and acquisitions, she co-managed the team under Hope and was responsible for overseeing awards seaon contender Beautiful Boy starring Steve Carell and Timothée Chalamet, as well as Richard Linklater's Last Flag Flying, and Mike White's Brad's Status.
Previously, she served at The Weinstein Company, rising to senior vice-president of production and development, where she shepherded films such as Lion, Silver Linings Playbook, Big Eyes, and August: Osage County.
Upcoming theatrical releases from Amazon Studios this autumn include Luca Guadagnino's Suspiria starring Tilda Swinton and Dakota Johnson, and Pawel Palikowski's Cold War, which recently was selected as Poland's official entry for best foreign film.