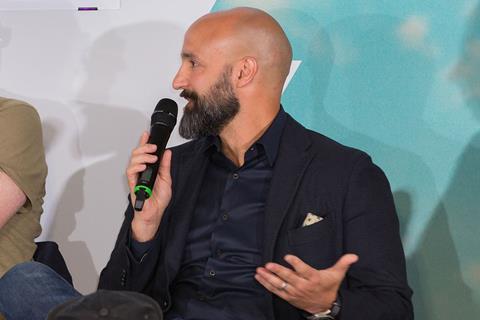 Amazon Studios worldwide head of the motion picture group Jason Ropell is departing the company as it shifts direction under the leadership of Jennifer Salke.
Ted Hope and Matt Newman have stepped up to serve as interim co-heads of the film department.
The reason for Ropell's departure was unclear at time of writing, although he will stay as a consultant for the immediate future. Amazon founder Jeff Bezos has ordered Amazon Studios to enhance its film and TV offering to encompass more broadly commercial fare.
Amazon Studios had not provided a comment at time of writing.
It is understood Hope and Newman will report to Amazon Studios head Salke, while other senior executives including motion pictures marketing and distribution chief Bob Berney remain in place.
Hope is the company's head of motion picture production, while Newman has overseen international distribution and strategic initiatives for some time.
Amazon Studios is lining up a formidable awards season slate. Felix van Groeningen's Beautiful Boy starring Steve Carell and Timothée Chalamet was announced eariler today as a world premiere selection at the Toronto International Film Festival.
Luca Guadagnino's Suspiria reboot starring Dakota Johnson and Tilda Swinton is understood to be headed to Venice for its world premiere.