SVoD platform and British broadcaster are teaming on a six-episode version of the 1990 comic novel.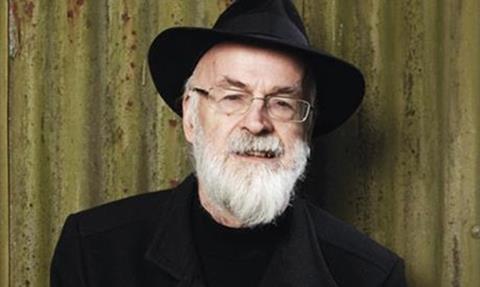 BBC Studios is adapting Terry Pratchett and Neil Gaiman novel Good Omens for Amazon and BBC2.
Mark Linsey's production division is producing the six-episode 60-minute comedy to debut on the SVoD service in the UK and around the world before airing on BBC2.
BBC Studios is co-producing the series with Pratchett's indie Narrativia and Gaiman's The Blank Corporation in association with BBC Worldwide, which has licensed the global SVoD rights to Amazon.
Good Omens: The Nice And Accurate Prophecies Of Agnes Nutter, Witch, which was published in 1990, tells the story of the birth of the son of Satan and the unfortunate hospital mix up on the day of his birth which results in him growing up in the wrong family.
Gaiman, who will adapt the book for screen and exec produce the series, described the book as "the funniest novel we could [write] about the end of the world, populated with angels and demons, not to mention an 11-year-old Antichrist, witch-finders and the four horse people of the Apocalypse".
The series was ordered by Amazon Studios head of comedy and drama Joe Lewis and BBC's controller of comedy commissioning Shane Allen.
Last year, Amazon snapped up the UK rights to Gaiman's latest project, an adaptation of American Gods produced by Fremantle Media North America for US cable network Starz.
The series will be executive produced by Gaiman, alongside Caroline Skinner and Chris Sussman for the BBC and Rob Wilkins and Rod Brown for Narrativia.
BBC Studios head of comedy Chris Sussman said Good Omens had always been one of his favourite books and that it was "hugely exciting" to be bringing it to life with scripts from Gaiman.
"It feels like a good time to be making a comedy about an impending global apocalypse," he added.
BBC Studios director Mark Linsey said: "This is a fantastic achievement that comes as we begin to grow our global customer base, and it demonstrates there is considerable appetite for BBC Studios to make programmes for other broadcasters once we launch as a commercial player".
The article originally appeared on Screen's sister publication Broadcast.