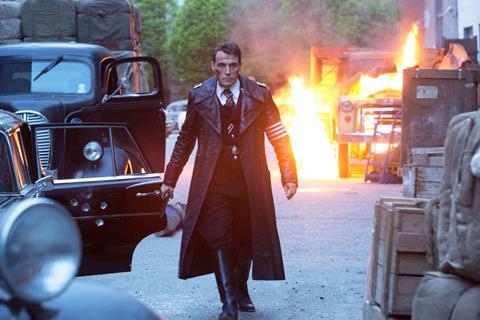 Amazon is set to increase its programming spend next year despite an extensive executive reshuffle at the SVoD service (reports Broadcast).
The company's chief financial officer Brian Oslavsky said that it remains "bullish" about its Prime Video offering.
"I just want to be clear: we're going to continue to invest in video and increase that investment in 2018," he told analysts following the release of Amazon's third-quarter results.
Olsavsky, who was joined by Dave Fildes, senior manager of investor relations, did not address the exit of Amazon Studios boss Roy Price following sexual harassment allegations, nor the string of subsequent departures by Morgan Wandell, Joe Lewis and Conrad Riggs.
"The video business is having great results with our most important customer base, which is our Prime customer," he said.
"It continues to drive better conversion of free trials, higher membership renewal rates for existing subscribers and higher overall engagement."
The exec said Amazon is seeing engagement increase year-upon-year in video, noting that Prime members who watch video spend more on Amazon's other services.
Oslavsky noted that the business examines the viewing and sales patterns to "understand what video resonates with Prime members, which video doesn't and make mid-course corrections".
"We're always changing the emphasis and looking for those more impactful shows, more shows that resonate better with our customer base, and things they want to see," he said.
"We remain very bullish on the video business, and we're looking forward to a lot of interesting new projects at the back-end of this year and also lined up into next year."
Staff changes
Following the shake-up at Amazon Studios, head of event series Sharon Tal Yguado, who joined in January, is now leading all scripted development at Amazon.
She is working alongside interim Amazon Studios boss Albert Cheng, who assumed the role following Price's suspension on 12 October.
Amazon's revenues rose to $43.7bn (£33.4bn) in the last three months, up 34% from the period last year. This was helped in part by the $1.3bn in sales from Amazon's purchase of Whole Foods in August.
Net income came in at $256m (£196m) in the third quarter, up from $252m (£193m) for the period last year.
The results also revealed a growing focus on expanding the capabilities of its voice-control device Alexa.
"In the last month alone, we've launched five new Alexa-enabled devices, introduced Alexa in India, announced integration with BMW, surpassed 25,000 skills, integrated Alexa with Sonos speakers, taught Alexa to distinguish between two voices, and more," said Amazon founder Jeff Bezos.
"With thousands of developers and hardware makers building new Alexa skills and devices, the Alexa experience will continue to get even better."