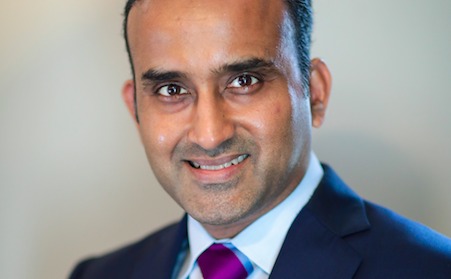 Seeking to build on on its recent revenue growth in the sub-continent and encouraged by the success of Hindi-language remake Brothers, Lionsgate has hired Rohit Jain to head its new office in Mumbai, India.
Lionsgate India will spearhead all licensing to local linear and digital platforms of Lionsgate and Starz content, explore ways to maximise theatrical performance, partner with local producers on IP across multiple platforms, and assess investment opportunities.
Jain has served for the past seven years as deputy CEO of Videocon d2h, a media company that has gone from start-up to more than $1bn in annual revenues. He helped orchestrate Videocon's listing on Nasdaq in 2015, followed by the announcement of its merger with Dish TV India in 2016.
The studio said it has tripled its revenue from India in the past few years and launched Brothers, the Hindi-language remake of Lionsgate's Warrior. A Hindi-language remake of Red is also in the works.
"We've been focused on the enormous opportunity created by the Indian marketplace for years, and Rohit checks off all the boxes as the right executive to lead our business there," Lionsgate CEO Jon Feltheimer said.
"Lionsgate brings to this territory a global content platform, an entrepreneurial mindset, and the agility of a next generation digital age company. Rohit is ideally qualified to leverage these strengths into accelerating growth and new business initiatives in the years ahead."
"I'm thrilled to join Jon and the rest of the Lionsgate team as we continue to build the company's brand in India," Lionsgate India managing director Jain said. "India is the next logical frontier for Lionsgate's multiplatform content creation, marketing expertise and digital initiatives, and I'm incredibly excited at the opportunities that lie ahead."
Prior to Videocon, Jain worked at Aon, PricewaterhouseCoopers and Deloitte.
Rohit Tiwari of Morris Street Advisors, who had previously served as Lionsgate's local sales agent in India, has transitioned to a consulting relationship to Lionsgate India.