UK mentoring programme Guiding Lights attracts top industry figures for eighth edition.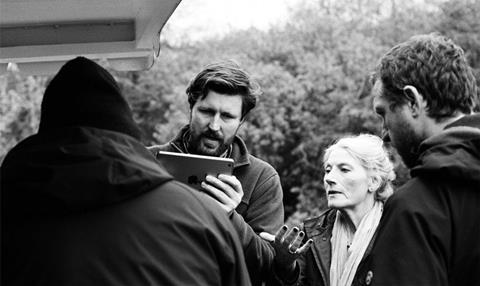 UK film industry mentoring scheme Guiding Lights has confirmed a raft of top industry mentors for its eighth edition.
British cinema figures who have signed up for the scheme include 45 Years director Andrew Haigh and Ex Machina director Alex Garland, as well as producers Tessa Ross and Pippa Harris.
They have each been paired with an emerging film talent in the British industry – producers, directors, writers and exhibitors.
To see the full list of mentees selected for Guiding Lights 8 click here.
Guiding Lights is run by Brighton-based cultural agency Lighthouse and supported by Creative Skillset's Film Skills Fund, which is funded by the BFI with National Lottery funds, through the Skills Investment Fund (SIF).
Studiocanal CEO Danny Perkins, who sponsors the event, commented: "We are incredibly proud to continue our partnership with the Guiding Lights programme. Identifying and nurturing upcoming talent is integral to our work in UK production and distribution and has proven to be vital in developing long-term creative relationships with filmmakers.
"We have enjoyed collaborating with a number of Guiding Lights alumni over the years who have benefited from the first-rate mentorship that the scheme offers and look forward to seeing how this year's graduates help shape the future of the British film industry."
Guiding Lights 8 mentors and mentees:
Producers
Robert Jones (The Usual Suspects) with Jude Goldrei
Pippa Harris (Revolutionary Road) with Lizzie Brown
Amanda Posey (An Education) with Ohna Falby
Tessa Ross (Room) with Sarah Brocklehurst
Directors
Clio Barnard (The Arbor) with Aleem Khan
James Marsh (The Theory Of Everything) with Julia Stovell
Andrew Haigh (45 Years) with Lindsey Dryden
Mentor to be announced - Baff Akoto
Mentor to be announced - Kate Dolan
Writers
Alex Garland (Ex Machina) with Ailbhe Keogan
Moira Buffini (Jane Eyre) with Brian Martin
Peter Straughan (Tinker Tailor Soldier Spy) with Kara Smith
Simon Beaufoy (Slumdog Millionaire) with Paven Virk
Mentor to be announced - Ruth Paxton
Exhibitors
Alice Cabanas (director, Encounters Short Film & Animation Festival) with Becky Bruzas
Emma Smart (programmer, BFI Flare: London LGBT Film Festival) with Matthew Hellett
Mentor to be announced Sara Duffy