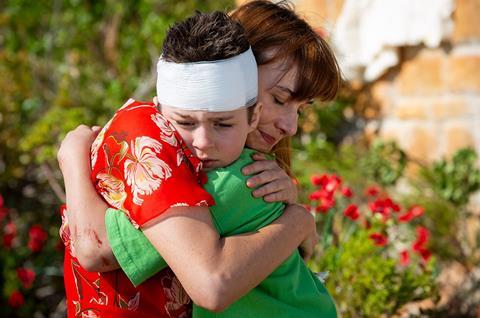 Angel Oak Films, the production and sales venture led by Pascal Borno and Alain Gillissen and based in Los Angeles and Brussels, has reported initial sales on South African drama Good Life.
Bonnie Rodini directed the story about Olive Pappadopoulous, a thirtysomething oral hygienist who flees Cape Town for Greece to try get over a broken heart and encounters local hostility and a seven-year-old refugee who teaches her how to live. Erica Wessels stars.
Deals have closed with Best Film in Poland, Twelve Oaks Pictures in Spain, and Level 33 in North America. Rodini Films and Barry Strick's Inverse Films served as producers. Talks began at the virtual AFM last month.
Angel Oak Films pre-sold multiple territories last year on upcoming Aaron Eckhart and Terrence Howard dramatic thriller Afterward including North America and Latin America to Grindstone and Spain to YouPlanet.
Angel Oak plans to produce six to eight films in 2022 in the $5m-$20m budget range.