EXCLUSIVE: Russian outfit Wizart inks slew of deals on animation.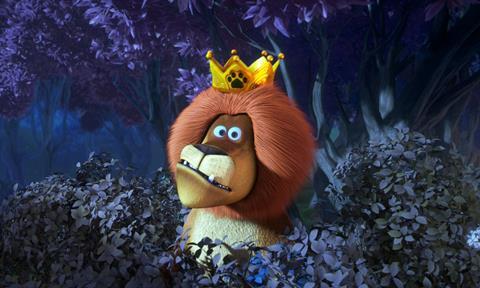 Russian powerhouse Wizart has announced a series of new deals for animated feature Fantastic Journey To Oz, including a sale to China to YL Pictures.
The film is set to open in Chinese cinemas in early summer on more than 7000 screens. YL Pictures has distributed Jurassic World, Furious Seven and Point Break in China.
Fantastic Journey To Oz was made by Russian studio Melnitsa. Vladimir Toropchin directed, Alexandr Boyarsky wrote the screenplay and Anton Zlatopolsky and Sergey Selyanov produced.
"We are glad that YL Pictures has come on board to distribute our project. We have chosen them because we are sure that their experience and resources are enough to distribute our film at the highest level," said Yuri Moskvin, Wizart's general producer.
Ruby Xie, YL Pictures director of international affairs, added: "YL Pictures is thrilled to have the deal with Wizart on Fantastic Journey To Oz. We're very happy to bring the new story of Oz to the young generation in China."
Other sales on the title include Turkey (Kurmaca Film), Hungary (ADS Service) and India (Runaway-Luminosity Distribution). The latter company already had the theatrical distribution rights for Bangladesh, Pakistan, Nepal, Sri Lanka, Bhutan, Afghanistan and Maldives.
"Runaway-Luminosity Distribution is proud to be associated with the animated retelling of the classic story of Wizard Of Oz," said Sailesh Dave, managing partner of Runaway-Luminosity Distribution.
"It is a great step forward for distribution of Russian indie animation movies in the region. Asia is a very important market for Wizart and we are happy to work with Runaway-Luminosity Distribution for the territory of South Asia and hope the movie would be loved by the viewers," Yuri Moskvin commented.
The earliest foreign release of Fantastic Journey To Oz will take place in Mongolia. Mongolian distribution company Digital Contents Co will release the film on 26 May.