20th Century Women star becomes first female president for 11 years.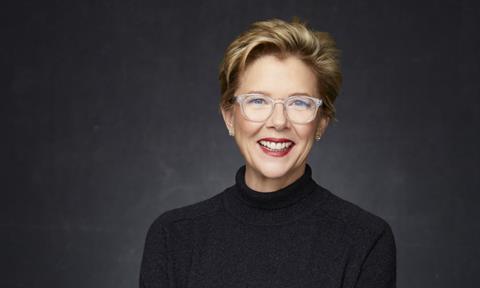 US actress Annette Bening has been named president of the international jury for this year's Venice International Film Festival (Aug 30 - Sept 9).
Four-time Oscar nominee Bening, whose credits include American Beauty and The Kids Are Alright, was recently seen in A24's 20th Century Women alongside Elle Fanning and Greta Gerwig.
She becomes the first female president of the international jury for 11 years, and the sixth in history, after Catherine Deneuve in 2006, Gong Li in 2002, Jane Campion in 1997, Suso Cecchi D'Amico in 1980, and Sabine Azéma in 1987.
The decision was made by Venice's board of directors, chaired by Paolo Baratta.
Festival director Alberto Barbera commented: "It was time to break with a long list of male presidents and invite a brilliant talented and inspiring woman to chair our International competition jury.
"I am extremely happy that Annette Bening has accepted this role, which she will carry out by virtue of her stature, her intellect and the talents she has manifested over the course of her career, in Hollywood, Europe and on the stage.
Bening added: "I'm honoured to be asked to serve as the President of the jury for this year's Venice Film Festival. I look forward to seeing the movies and working with my fellow jury members to celebrate the best of this year's cinema from all over the world".
The jury will decide the winner of the festival's Golden Lion award. Last year's jury, headed up by Sam Mendes, awarded the top prize to Lav Diaz's The Woman Who Left.