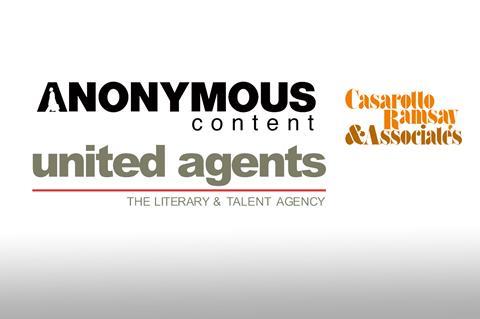 US production and management outfit Anonymous Content is teaming with UK talent agencies Casarotto Ramsay and United Agents to launch London-based production company Chapter One.
Sophie Gardiner has been named managing director of Chapter One, which will look to produce high-end film and TV content. She will join the company in June and will oversee the building of the company's initial team.
Gardiner was previously head of drama at Playground Television where she executive produced adaptations of Howards End and Little Women. She is currently serving as executive producer on Chimerica by Lucy Kirkwood for Channel 4 and All3 Media.
Chapter One will be run independently of the three founding companies.
Gardiner said: "Working with Colin and the team at Playground has been a fantastic experience and I look forward to transitioning to this new phase in my career in June. Chapter One is going to be a wonderfully exciting and creative new presence in the television and film landscape and working with the three partners and their top level talent, amongst others, is an exciting new opportunity to produce outstanding premium drama."
Anonymous Content added in a statement: "We are proud to partner with Sophie Gardiner, Casarotto Ramsay and United Agents to launch this new endeavor that will enable us to expand our development and production of exceptional global stories. Chapter One gives us the unique opportunity to more easily identify and collaborate with both established and emerging international talent and to deliver quality entertainment to international audiences."