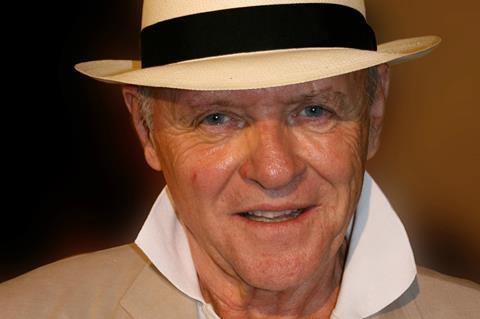 XYZ Films has reported robust territory sales at EFM on Nick Cassavetes' upcoming boxing drama Cus And Mike starring Anthony Hopkins as Mike Tyson's legendary trainer Cus D'Amato.
Patriot Pictures head Michael Mendelsohn is producing the true story about how D'Amato turned Tyson from an adolescent street thug into the world's youngest heavyweight boxing champion and one of the most feared pugilists the sport has ever seen.
XYZ Films has struck deals in Italy (Eagle Pictures), Spain (A Contracorriente), Middle East (Falcon), Poland (Kino Swiat), Eastern Europe (Prorom), Portugal (NOS Lusomundo), Indonesia (Pt Falcon), Taiwan (MovieCloud), Singapore (Shaw), South Africa (Empire), Israel (Red Cape), Turkey (Fabula), and Cinesky for airlines. XYZ Films will continue sales back in the US.
Mendelsohn's Union Patriot Capital Management is fully financing Cus And Mike. Jim Steele is also producing and Natalie Perrotta and Todd Smith serve as executive producers.
Production is scheduled to commence in spring / summer and the producers are finalising the location. The drama is based on an original screenplay by Desmond Nakano and the book Mike Tyson: Money, Myth, And Betrayal by Montieth Illingworth.
D'Amato trained other boxers besides Tyson, including Floyd Patterson and José Torres – both of whom became world champions in their respective weight divisions. Ironically Patterson held the record as the youngest heavyweight champion of the world at 21 years before 20-year-old Tyson, fighting some 30 years later, snatched his record.
XYZ Films' recent Berlin sales slate included RZA's Cut Throat City starring Ethan Hawke, Wesley Snipes, Eiza Gonzalez and Shameik Moore; The Silencing with Nikolaj Coster-Waldau and Annabelle Wallis; and Sion Sono's Prisoners Of The Ghostland starring Nicolas Cage and Sofia Boutella. XYZ is in post-production on Stowaway starring Anna Kendrick and Toni Collette.