Event will focus on sustainable film production in the Arab world.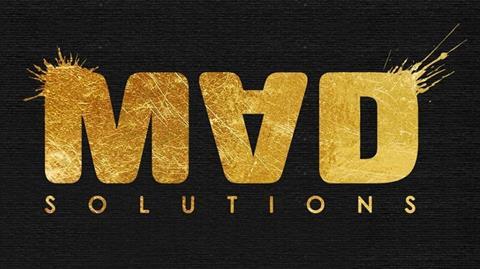 Cairo-based pan-Arab distributor and films promotions outfit MAD Solutions will launch a new development and production financing incubator, the Arab Cinema LAB at the upcoming Dubai Film Market in December.
Around 10 upcoming films will be showcased at the inaugural edition on December 12, including The Originals, the latest film from Egyptian director Marwan Hamed, best known for his 2006 The Yacoubian Building, and Palestinian filmmaker Rashid Masharawi's Writing On Snow.
LA-based Saudi director Aymen Khoja will also preview his upcoming soccer-themed work Shoot, produced under his Khoja Bros production banner and billed as the "first Saudi American film".
An Egyptian James Bond-style feature — provisionally entitled Man Of The Impossible — will also be unveiled.
MAD Solutions co-founder and CEO Alaa Karkouti explained the aim of the event was to unveil productions that will be "the talk of the Arab cinema world next year", source finance and stimulate discussion on how to build a sustainable film production eco-system for Arab filmmakers.
"There are still so many unanswered questions about Arab cinema. What is the size of investment in Arab films every year? What are the investment returns and levels of profitability? What is the big picture for financiers if the Arab film marketplace is allowed to achieve its full potential?," he said.
Colin Brown, managing partner and director of international operations at MAD Solutions who helped devise the event said: "Like the best laboratories, Arab Cinema LAB has been designed as both a testing ground and launch-pad for what's next… When you examine the risk/reward profile for Arab feature films on a macro level you see a golden opportunity for private financiers - if only there was a more user-friendly business environment through which to invest and lend with greater confidence."
Speakers at the inaugural event will include Egyptian producer Mohamed Hefzy of Cairo-based Film Clinic, the production house behind recent box office and festival hits Clash and Before The Summer Crowds; distribution expert Gianluca Chakra of pan-Arab distributor Front Row; Jacques Kruger, general manager of regional exhibitor VOX Cinema and Frank Albers of Robert Bosch Stiftung.
The lab is an extension of the work of the Arab Cinema Center launched by MAD Solutions last year as a promotional platform for Arab filmmakers at festivals and markets worldwide.