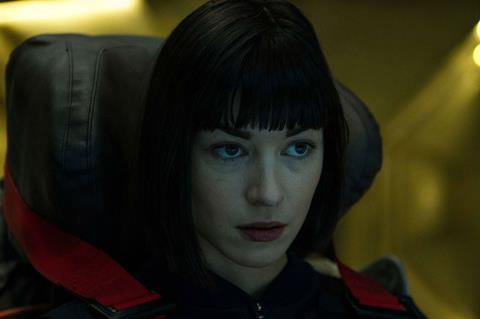 Arclight Films has boarded sales on sci-fi romance Ederlezi Rising and mind-bending thriller Tilt, both of which are being made available to EFM buyers for the first time.
Ederlezi Rising screens in the market and is directed by Lazar Bodroza from a screenplay by Dimitrije Vojnov about a cosmonaut who falls for a female android on board a space station.
Sebastian Cavazza and American porn star Stoya play the leads. Aleksandar Protic, Jonathan English and the Film Center Serbia produce, and Arclight represents worldwide rights.
Arclight Films CEO Gary Hamilton's team are also handling international sales on Tilt, the Tribeca 2017 premiere and Fantasia Film Festival selection that The Orchard will distribute in North America later this year.
Kasra Farahani directs and co-wrote with Jason O'Leary. The film follows an unemployed documentary filmmaker whose behavior becomes increasingly erratic in the months after his wife becomes pregnant.
Joseph Cross, Alexia Rasmussen, Kelvin Yu and CS Lee star. Producers are Farahani, Kristina Kondrath and Giri Tharan through his Ball and Chain Productions.
"This festival favourite has shocked audiences across North America and we are thrilled to be able to share it with our international partners," Hamilton said. "This intense and mesmerising feature has found a great home with The Orchard in the US and we know that it will continue to delight horror fans around the world."