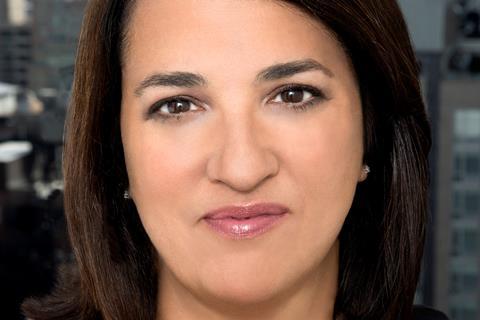 Arianna Bocco has been named president of IFC Films.
Bocco, a popular and widely respected presence on the festival and market circuit, joined the company in 2006 and has spent more than a decade overseeing acquisitions and productions for IFC Films as well as genre label IFC Midnight.
In her new role she will continue to oversee acquisitions, production, marketing and publicity, while adding oversight of theatrical film distribution and the burgeoning IFC Films Unlimited subscription streaming service.
She will now report to Miguel Penella, AMC Networks president of SVoD, who oversees the company's new premium subscription bundled offering AMC+, which includes IFC Films Unlimited, as well as its portfolio of SVoD services Acorn TV, Shudder, Sundance Now, and UMC and RLJE Films.
"Arianna is a talented and respected executive who has established IFC Films as a leading platform for new, emerging voices as well as acclaimed filmmakers, and through her acquisitions she has helped create a wide-ranging library of celebrated independent films for the company," said AMC Networks COO Ed Carroll, to whom Penella reports.
"I'm confident that Arianna will bring her unmatched expertise and depth of knowledge to lead IFC Films to continued success and as we serve new audiences through our IFC Films Unlimited streaming offering."
"IFC Films is synonymous with quality, innovation and filmmaker-driven cinema," said Bocco. "I could not be more excited by the opportunity to embrace this prestigious reputation and lead the company forward by continuing our commitment to bringing audiences dynamic films, diverse auteurs, and thought-provoking art in new and exciting ways."
Under Bocco's leadership IFC Films has acquired, produced and distributed hundreds of films including Richard Linklater's Boyhood, Cristian Mungiu's Palme d'Or winner 4 Months, 3 Weeks And 2 Days, Armando Iannucci's The Death Of Stalin and In The Loop, Abbas Kiarostami's Certified Copy, Michael Winterbottom's The Trip series, Jennifer Kent's The Babadook and The Nightingale, Olivier Assayas' Personal Shopper, and Christian Petzold's Phoenix and upcoming Undine.
Prior to IFC Films, Bocco led the independent feature packaging division of the Gersh Agency in New York, and before that worked at Miramax Films as senior vice-president of acquisitions where she was involved in acquiring Zach Braff's Garden State, and Tom McCarthy's The Station Agent, among others.
Before Miramax she was vice-president of acquisitions and co-productions at New Line Cinema and Fine Line Features.
IFC is in its 20th anniversary year and has adapted its distribution strategy during the pandemic. The company has released films on demand and at drive-in venues including Relic, The Wretched, and The Rental, and the IFC Films Unlimited streaming channel has reported record subscriber growth.
By the end of 2020 IFC Films will have released more than 30 films, 11 by first time directors and seven directed by women.
Current and upcoming releases include awards contender The Nest starring Jude Law and Carrie Coon; Sundance selection Farewell Amor, and documentary MLK/FBI.