Full service 3D animation facility Gold Valley Films has brought on the industry veteran to run its new sales outfit and kicks off AFM with Cinderella 3D.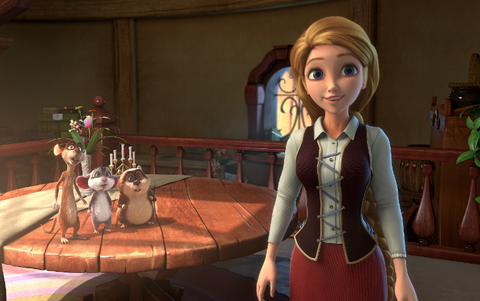 As president of the new company, Veneziano will oversee worldwide sales, acquisitions, distribution and marketing from Los Angeles.
Lynne Southerland directs the $20m Cinderella 3D from Francis Glebas's adapted screenplay based on the Brothers Grimm fairy tale.
The story follows the heroine as she sets out to rescue the Prince from the Wicked Witch. Victoria Ying is overseeing visual development and the film is expected to be complete by May 2017.
"This venture is an exciting opportunity to work with some of the best in the animation business," said Veneziano.
The sales slate includes Gold Valley Films productions Snow White: The New Adventure, The Little Mermaid: Attack Of The Pirates, and Toy's War.
Prior to Gold Valley Film International, Veneziano served as president at International Film Trust, Icon Entertainment International, and GreeneStreet Films International.