EXCLUSIVE: Arrow Films has acquired UK/Eire rights to Stations of the Cross (Kreuzweg), which picked up a Silver Bear in Berlin at the weekend.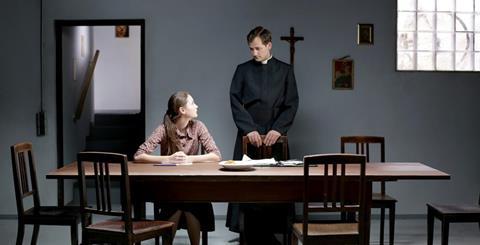 The distributor plans to release the film, directed by Dietrich Brüggemann, in the UK later this year.
Stations of the Cross won Brüggemann and his sister Anna the Silver Bear for best script at the Berlin Film Festival on Saturday.
Arrow Films' acquisitions director Tom Stewart described the feature as "an exceptional film experience".
Arrow picked up rights from Germany's Beta Cinema.
The story centres on 14-year-old Maria, whose family is part of a fundamentalist Catholic community. She wants to follow in the footsteps of Jesus, become a saint and go to Heaven so "goes through 14 stations", as Jesus did on his path to Golgatha.
Arrow's recent releases include Love is All You Need, The Hunt and A Hijacking and upcoming titles include Pioneer and A Touch of Sin.