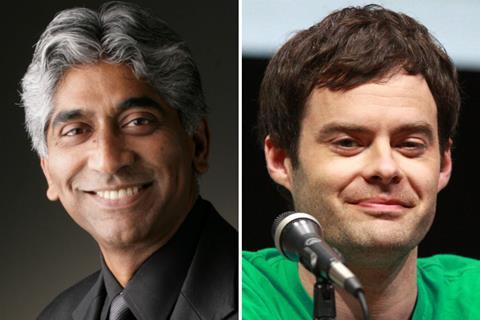 Hyde Park Entertainment founder Ashok Amritraj has joined the 10th annual Produced By Conference line-up in Los Angeles, while Barry star Bill Hader will take part in a "Conversation With" session.
The Producers Guild Of America's Produced By Conference takes place from June 9-10 on the Paramount Pictures lot in Los Angeles and includes new additions such as Cinelytic co-founder Tobias Queisser, and HBO vice-president of comedy programming Steve Baker.
Saturday Night Live alumnus Hader stars in Barry as a hitman from the Midwest who moves to Los Angeles where he gets sucked into the local theatre arts scene.
Hader served as an executive producer on the show alongside Berg, the veteran comedy producer who has also served as executive producer on Curb Your Enthusiasm, Seinfeld, and Silicon Valley and will join Hader in conversation.
New additions to the line-up include Skydance Television president Marcy Ross.
The PGA previously announced sessions with panellists Kevin Feige, the Marvel Studios chief and producer of Black Panther and Avengers: Infinity War, Paramount chairman Jim Gianopulos, producers Neal H. Moritz and Larry Gordon, and the team behind A Handmaid's Tale.