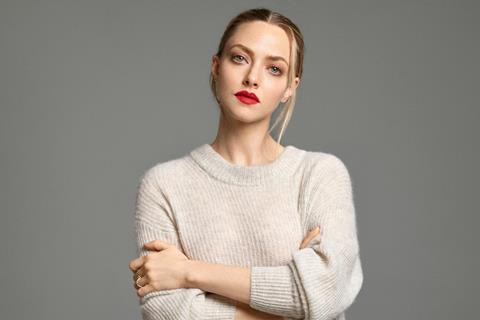 Atom Egoyan will direct Amanda Seyfried in Seven Veils, which the project's co-financier XYZ Films will introduce to worldwide buyers at the EFM next week.
Production is scheduled to start in Toronto next week on the feature that sees Seyfried (The Dropout, Mank) star as an earnest theatre director tasked with remounting her former mentor's most famous work, the opera Salome, as she struggles with repressed trauma.
Seven Veils reunites XYZ Films with IPR.VC and Rhombus Media after their collaboration on the upcoming Berlin world premiere BlackBerry.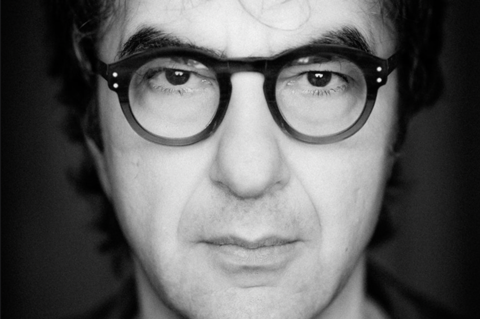 The project announcement also dovetails with a new performance of Egoyan's adaptation of the opera Salome at Canadian Opera Company, which opened in Toronto last week. Egoyan returns to Richard Strauss's opera, having directed a version in 1996.
His feature directing credits include The Sweet Hereafter, Felicia's Journey, Ararat, Remember, and the 2009 thriller Chloe with Seyfried.
Egoyan wrote Seven Veils and also produces alongside Niv Fichman, Simone Urdl, Fraser Ash, and Kevin Krikst. The film is a Rhombus Media and Ego Film Arts production, produced with the participation of Telefilm Canada in association with Cinetic Media, IPR.VC, XYZ Films and the Canadian Opera Company.
XYZ's Aram Tertzakian, Nate Bolotin, Maxime Cottray and Nick Spicer will serve as executive producers with John Sloss of Cinetic Media, and Noah Segal and Adrian Love of Elevation Pictures, which will distribute the film in Canada.
"I first produced Salome for the Canadian Opera Company almost thirty years ago and have been haunted by its themes," said Egoyan. "This is a project I've been dreaming about for years and it's such a thrill to be reunited with Amanda after the amazing experience we had together making Chloe."
XYZ's current projects include Sundance Midnight selection Run Rabbit Run starring Sarah Snook which recently sold to Netflix; Matt Johnson's Blackberry IFC Films will release in the US; Svalta starring Nick Frost and Lena Heady; The Wasp with Naomie Harris and Natalie Dormer.
XYZ is in post-production on the Netflix Original Havoc directed by Gareth Evans and starring Tom Hardy and Forrest Whitaker.