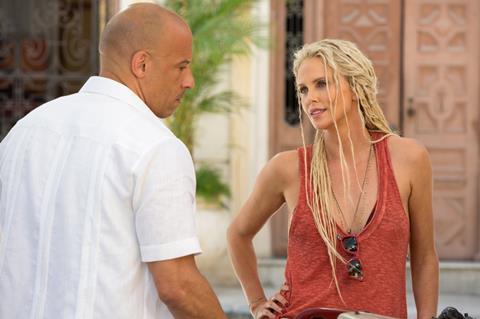 Chinese box office receipts were underreported by as much as 9% last year, according to an audit being carried out by PricewaterhouseCoopers (PwC) on behalf of the Motion Picture Association of America (MPAA).
A source close to the audit told the Wall Street Journal that under-reporting accounted for losses of around $40m for the US studios in 2016. Typical methods included under-reporting the number of screenings and audience size for US movies, as well as categorising ticket sales as concessions.
PwC is understood to have investigated the 29 biggest US films released in China in 2016, along with 125 screens operated by 27 different exhibitors in a wide range of cities across the country. The audit then extrapolated the results to estimate the scale of fraud across China's more than 40,000 screens.
The news comes as the US Trade Representative is negotiating with Chinese authorities about the country's revenue-sharing import quotas, the US studios' share of Chinese box office receipts and the notice period given for release dates. The current agreement was signed in February 2012 and technically expired in February 2017.
The US studios increasingly rely on the China market to boost the box office of tentpole movies. So far this year, Universal's The Fate Of The Furious and Paramount's Transformers: The Last Knight both grossed more in China than they did in North America.
Chinese authorities have also been cracking down on box office fraud – tough new penalties were introduced in the Film Industry Promotion Law, which went into effect in March 2017. Later that month, China's film regulators punished 326 cinemas for box office fraud, with penalties ranging from written warnings and fines of $24,000 (RMB200,000) up to forced closure of theatres for three months.