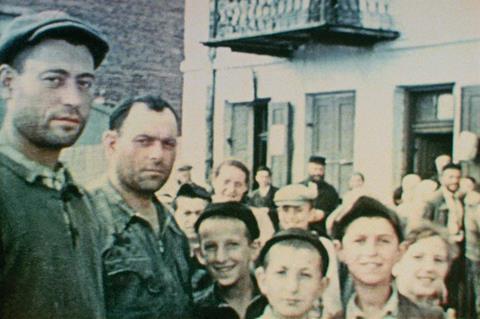 Austrian documentary sales specialist Autlook has acquired world rights to Three Minutes - A Lengthening, a new feature documentary by leading Dutch director, producer, director and cultural critic, Bianca Stigter.
Three Minutes – A Lengthening is based around a home movie shot by David Kurtz with a 16mm camera in a Jewish town in Poland in 1938 and poses the questions: can a film of three minutes last for over an hour? Stigter examines these three minutes of film, to unravel the stories hidden in the celluloid, narrated by actress Helena Bonham Carter. The associate producer is Steve McQueen, whose credits include Small Axe, Shame, 12 Years a Slave.
The film is produced by Floor Onrust of Dutch outfit Family Affair Films and is the outfit's first feature documentary. It is a co-production with McQueen's Lammas Park. It was inspired by Glenn Kurtz' book 'Three Minutes in Poland. Discovering a Lost World in a 1938 Family Film', in which he traces his four-year journey to identify the people in his grandfather's images.
"Three Minutes - A Lengthening surprised and wowed everyone in our team," said Autlook´s CEO Salma Abdalla. "Bianca Stigter examines three minutes and turns them into an emotionally engaging and tense viewing experience."