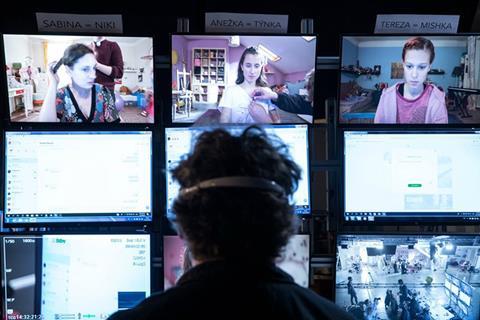 Austria-based sales agent Autlook Filmsales has recorded a string of key deals on Czech box office hit Caught In The Net.
The feature documentary has sold to Japan (Hark), South Korea (Boan), Norway (Tour De Force), the Netherlands (Cinema Delicatessen), Hungary (All-Dox Kft), Lithuania (Inconvenient Films), Poland (Media4Fun), Austria (Filmladen), Germany (Filmwelt) and Switzerland (Ascot Elite).
Negotiations are underway for further European territories including Italy, Denmark and Finland.
Caught In The Net is written and directed by Czech filmmakers Barbora Chalupová and Vit Klusák. The film uses three adult actresses who pretend to be 12-year-old girls, in order to highlight the dangers of online sexual abuse.
It was produced by Czech company Hypermarket Film, and co-produced by Slovakia's Kerekes Film and Czech Television, with additional funding via crowdsourcing.
The uncensored film (Caught In The Net 18+) premiered in the Czech Republic on July 9 this year, setting an admissions record for a documentary at the Czech box office with 550,000 to date. As of September 6, the film had grossed $2.7m in its native territory.
An edited version, Caught In The Net: School's Out, has been released for Czech schools.