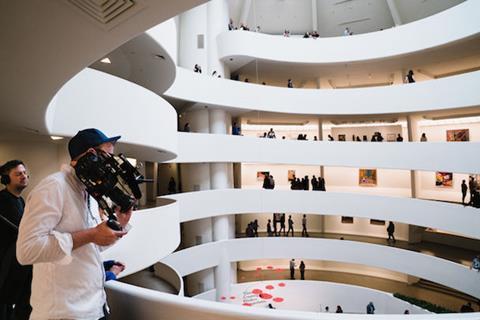 Autlook Filmsales will show the first two episodes of its big-budget series The Art Of Museums by Beetz Brothers Production in the Cannes market. The eight-part documentary series presents world famous museums through their iconic artworks.
Each museum will be presented by a celebrity artist. Names involved include Vivienne Westwood, Karl Ove Knausgård, Erwin Olaf, Norman Foster and Sasha Waltz.
The featured museumes are the Museo del Prado (Madrid), the Solomon R Guggenheim Museum (New York), the Musée d'Orsay (Paris), the Kunsthistorisches Museum (Vienna), the Uffizi Gallery (Florence), the Rijksmuseum (Amsterdam), the Alte Nationalgalerie (Berlin) and the Munch Museum (Oslo).
Viewers are taken into restoration rooms, studios and collectors' warehouses. In these spaces, creatives like Marina Abramovic, Ólafur Elíasson and Norman Foster connect the galleries and paintings with their own artistic pursuits, combining emotive storytelling with years of expert knowledge.
The series is made in co-production with Navigator Film, ZDF and ORF in collaboration with Arte. Autlook Filmsales is representing global rights excluding Austria, France, Germany and the Netherlands. Delivery of the full series is expected in September 2018.
"This series is highly accessible and made for a broad audience," commented Autlook CEO Salma Abdalla.
Autlook is reporting strong interest from distributors and platforms. The episodes that will preview in Cannes feature the Museo del Prado with Joyce DiDonato and the Rijksmuseum with Erwin Olaf.
In Cannes, Autlook are also giving a first market screening to Tribeca success Island Of The Hungry Ghosts. Other new projects on their slate include feature documentary More Human Than Human.
Don't miss another story, subscribe now and save 25% with our Cannes Film Festival offer and receive unlimited online access.