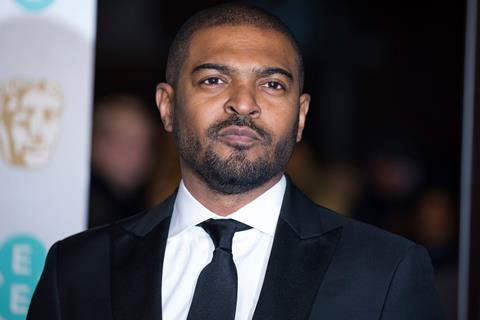 The UK film and TV industry has been rocked by the allegations of abuse levelled at actor and filmmaker Noel Clarke published in The Guardian on April 29. Clarke has been accused of abuse by 20 people with allegations including groping, harassment and bullying.
Clarke has "vehemently" denied all the allegations put to him, except one regarding inappropriate comments to a woman.
Screen has spoken to a cross-section of individuals from the film sector to discuss how the industry can move forward to make it a safer and more supportive place to work for everyone. We have also canvassed opinion on Bafta's perceived role in the controversy, and whether there is a belief the organisation could have done anything differently.
We have also spoken to senior Bafta executives for their side of the story.
The allegations against Clarke in The Guardian came less than three weeks after he had been presented with the Outstanding British Contribution to Cinema (OBCC) award by Bafta at the film awards on April 10. The organisation has confirmed it had been made aware of some generalised accusations via anonymous emails or second or third-hand intermediaries after announcing Clarke as the OBCC recipient on March 29, and prior to the ceremony. However, in a letter to Bafta members on April 30 following the publication of the story in The Guardian, chairperson Krishnendu Majumdar said the organisation was not made aware of "first-hand allegations" in that period, and subsequently "did not have sufficient grounds to take action".
Bafta suspended Clarke's OBCC award and Bafta membership immediately following the publication of The Guardian story. (For clarity, a timeline of events is available at the bottom of this page.)
However, some in the industry fault Bafta for continuing to give the award to Clarke at all. Emmanuel Aniyam-Osigwe, founder and chairman of the British Urban Film Festival (BUFF), has withdrawn his festival's status as a Bafta-qualifying event and his own Bafta membership.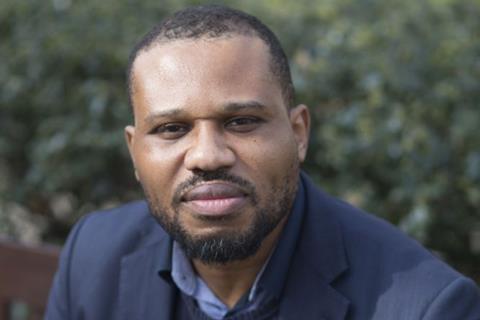 "Nobody asked Bafta to go public accusing Noel Clarke of anything that's been alleged. They could have retracted the award with a blank "due to unforeseen circumstances" statement," he explains of his stance. "It is hard enough for Black filmmakers to gain exposure and recognition and BUFF has been leading the way on diversity for 16 years. The Bafta accreditation means so much to so many in our community. It's only right that I listen to their concerns and bear it in mind if there is to be any chance of BUFF reconsidering its position."
Bafta counters it was advised that withdrawing the award without saying why would prompt further questions.
"We did not have any detail or first-hand testimony," says Bafta's chief executive Amanda Berry. "As soon as we saw the first-hand testimonies which were disclosed to The Guardian and not to us, we suspended the award and his membership immediately. Prior to presenting the award, we only had generalised assertions that were unsubstantiated or second- and third-hand allegations via intermediaries which Clarke denied. We wrote to Noel Clarke clearly stating our intention to suspend his membership and the award if the allegations were substantiated.
"It's very easy to say, 'You could have just paused the award and nobody would have cared or noticed or followed up on it,'" Berry adds. "That is absolutely untrue in the world that we live in."
The Guardian followed up its original article with a piece the next day (April 30), outlining what is understood to be the chain of events after the announcement of Clarke's award. The Guardian detailed how three intermediaries – director Sally El Hosaini, industry and talent development manager Pelumi Akindude, and actor James Krishna Floyd – contacted Bafta several hours after Clarke was announced as the OBCC recipient. According to The Guardian, the trio received a response from Majumdar the following day, and discussed the allegations with him and Berry in the ensuing 12 days before the award's presentation.
For many industry figures to whom Screen has spoken, criticism of Bafta centres on what is viewed by some as a lack of transparency throughout the process – and in some cases, the decision to give Clarke the award in the first place. "[Bafta] decided that the risk of upsetting Noel Clarke was more important than the risk of not listening to these women, and the harm that could come to these women, their own organisation and the reputation of the entire industry as a result," suggests Kate Wilson, founder and producer at Fury Films. "That was a gigantic error of judgement."
"The film industry is not only built, but thrives, on skewed power dynamics – still," says producer Elhum Shakerifar of London-based outfit Hakawati. "Bafta's commitment to diversity in the past year has been crucial for this very reason. But given that work, I was even more appalled by Bafta's response and their ongoing defence of it. What is this position in aid of? Why is Bafta unable to state that they made a grave mistake? Why has the institution not offered a meaningful response to survivors? Why do they fail to understand that their ongoing refusal to acknowledge the harm in their actions is in itself another violence?
"We need real transparency and accountability from Bafta," she continues. "Who knew of the allegations, and who had final say on the decisions being made? Without transparency around this, it will be hard to ascertain meaningful tangible actions."
Bafta explains that throughout the period of El Hosaini, Floyd and Akindude's initial contact and the anonymous emails, it pushed for any first-hand testimony that would have allowed it to suspend the award in advance of the April 10 ceremony but did not receive it. Berry says she confronted Clarke with the accusations which he "vehemently" denied. And while Bafta heard rumours that The Guardian was looking into a story about Clarke, it says it didn't see or know what the paper knew until it published its story.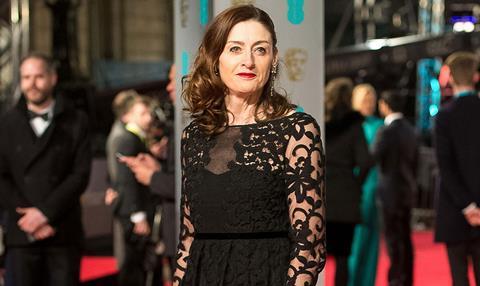 "A lot of people have said to us, 'Why didn't you believe Sally?' The truth is, we did," Berry says emphatically. "We were approached by Sally, her husband James [Floyd] and her colleague Pelumi [Akindude]. We received that letter the same day we announced the award. They told us they were aware of alleged sexual harassment by Noel and urged us to do our own due diligence on the matter. We immediately replied to Sally and had conversations with Sally as well. Then we started receiving anonymous emails from encrypted email accounts."
"What was very difficult about the anonymous emails was that they weren't alleging specific events, they were very generalised," adds Bafta deputy chair Pippa Harris.
"What is important to say is that even though those emails were anonymous we did respond to every email as we did feel we had a duty of care," says Berry. "Obviously we took advice. We've never been faced with anything like this before. We were told very clearly from the police through to Time's Up, 'You cannot act on what you have. You have to get people to come forward'. When we realised that people might be fearful of coming forward, we found other organisations they could talk to. And then we went a step further and we put in place a victims' support expert to say to people, 'Please, if you can't talk to us, if you feel you can't talk to the industry, please go talk to this person'."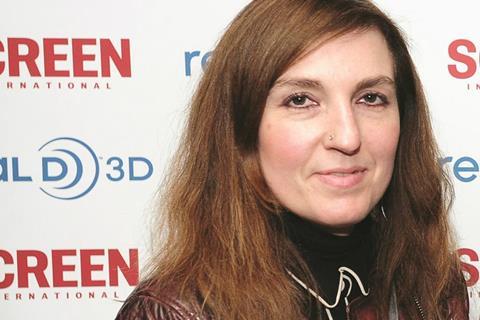 "Misplaced focus"
Many industry figures are staunch in their support for Bafta.
"The focus on Bafta for me is misplaced," says Mia Bays, director-at-large at female-focused film charity Birds' Eye View and the incoming head of the BFI Film Fund. "Especially after the most diverse film awards ever – which was a revelation, something I've been waiting to see for years. This cannot overshadow all of that great work. We will not let it."
Actor, producer and director David Oyelowo points to the work Bafta has done over the past year that includes a far-reaching overhaul of its membership and voting procedures in an attempt to ensure the organisation better represents the whole of the UK film industry in terms of gender, ethnicity and class.
"To my mind Bafta were put in an impossible situation and they didn't have enough time to react accordingly," Oyelowo says of his understanding of how Bafta handled the Clarke allegations. "The way they move on from it is to not get distracted from the great strides they have recently made in relation to diversity. If that progress stalls because of a situation not of their own making at all, it would prove that those strides were superficial and not rooted in a true recognition of both our industry's and Bafta's past failings when it comes to representation."
It is a view echoed by Phil Hunt, co-managing director at Head Gear Films and managing director at Bankside Films and Bohemia Media. "Bafta's intention has been highly positive in diversity," says Hunt. "Intention is what the industry has to focus on rather than slamming an organisation which has many volunteers who may be feeling bruised by this and thus may not feel so happy about helping the cause."
One executive who asked to remain anonymous suggests that although Bafta wields a large degree of cultural power in the way it bestows awards, it is naïve to believe as an organisation acting within legal parameters that it could have acted any differently or had the capacity to do so.
"What Bafta could do, perhaps working with the BFI, is to create an independent whistleblowing system to represent this industry of freelancers and work actively on their behalf, protecting identities where possible, to address the issue of careers being on the line every time a complaint needs to be made," they say.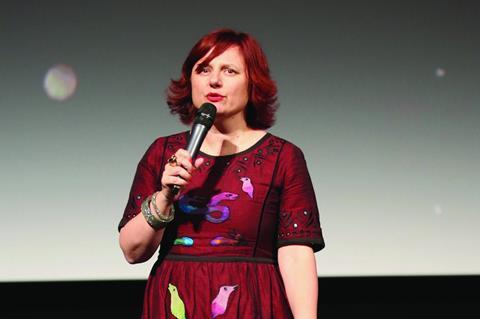 A cultural shift
Those Screen spoke to both on and off the record are all calling for systemic change throughout an industry that relies on a largely freelance workforce.
"For Bafta, which has already demonstrated its commitment to a more inclusive industry with an extremely thorough review over the past 18 months, there is additional deep soul-searching to be done," says Clare Stewart, director of the BFI London Film Festival from 2011 to 2018, and a member of Bafta's film committee.
"It needs to examine governance, process and due diligence, and also consider the role of trust and empathy in good decision-making. Bafta leadership must quickly address key concerns, including how to acknowledge what, for many, was a mistake in going ahead with Noel Clarke's award presentation; clarifying the purpose of the Film Committee – we were not consulted in determining whether or not the OBCC Award should proceed, and most of us found out about the allegations against Noel Clarke when The Guardian ran its exposé – as well as how the honorary awards are decided and what level of research needs to be undertaken on the background of proposed candidates.
"There is no doubt this is challenging," continues Stewart. "For example, how do we determine the boundary between due diligence and invasive enquiry? And how do we act and proceed if something unexpected and morally questionable is uncovered? But regardless of how tough the work ahead may be, we must confront this to establish a future for our industry in which there is parity and safety for all, and in which risk-taking and creativity can thrive."
Bafta points out the recipient of the OBCC is put forward by the film committee before going to the board for ratification and that together some 40 people had oversight of Clarke's award without any allegations ever coming up during that process. Clarke himself is a member of the film committee but is understood to have been recused from the process of selecting the recipient of the OBCC this year.
In answer to Stewart, Berry notes that because the allegations against Clarke were so serious, the organisation had to follow due process and therefore only a very small group of people inside Bafta were made aware: "We felt for all parties we had to keep this confidential within this group including Bafta board members. All decisions and actions were made in consultation with the Bafta board," she says. "This was a highly sensitive matter that we took incredibly seriously. We treated it with the utmost concern and followed due process."
But Bafta accepts that some of Stewart's criticisms are justified and welcomes the chance to scrutinise the processes for how achievement awards including the OBCC are selected with her, the film committee and other senior members of the organisation. "We are reviewing the selection procedure for awards that are in the gift of the academy," says Berry. "And we are also calling for the industry to come together to try and stamp this kind of behaviour out and to safeguard all those working in our industry."
Although Bafta and the BFI have worked together to create anti-bullying guidelines and the Film & TV Charity runs an anti-bullying helpline, many are now adamant concrete, tangible action is what is needed. Those voices include Time's Up UK, which is calling for intimacy coordinators to become compulsory on sets.
In a statement, the organisation said while progress has been made by the industry in dealing with a culture where misuse of power is still rife, "there is 'grey space' where there are serious gaps in policy and provision… Support to complainants is very limited and we need to build on the work of Time's Up, BFI, the Film and TV Charity and others. As an industry we now need to consider whether it is time to increase the support made available via these services, which can act as a safe space for those who want to come forward and be heard."
Birds' Eye View's Bays points to what she sees as the same industry shortfalls. "We are once again reminded that we are without viable safeguarding processes in place that ensure that complaints can be made, and victims protected and perpetrators guided towards fixing their behaviour or being punished by being dropped by their backers or indeed criminalised if necessary," she says.
"There needs to be collective thought put into what qualifies as enough information for Bafta or any other organisation to stop supporting and promoting certain individuals," adds Helen Simmons, producer at Erebus Pictures. "Victims and those advocating for them want to know they will be listened to even if they are a lone voice, but organisations, understandably, feel uncomfortable being judge and jury. Perhaps Bafta could lead that discussion and help pave the way to finding a solution."
Simmons would like to see "a cultural shift within the industry, where we collectively adopt a zero-tolerance approach, even if it makes things harder in the short term, such as not hiring the bankable actor, or not working with the abusive but esteemed director."
The phrase "zero tolerance" comes up repeatedly in Screen's conversations. "Many of those who will now engage in pointing the finger were in the room, privy to those situations and sometimes engage in similar or worse behaviour themselves," says Oyelowo of the need for change. "A zero-tolerance attitude across the board for any such behaviour is the key. We all need to be responsible for speaking up the minute situations of this nature arise."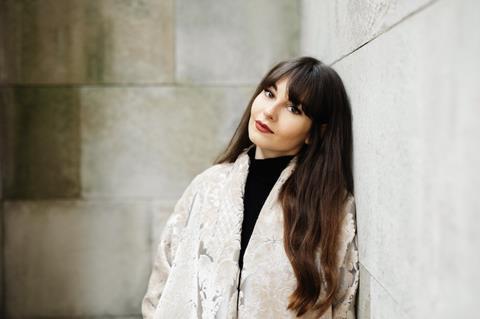 Victoria Emslie, actor and founder of Primetime, a visibility platform providing a means for finding and hiring women working in film and TV, has recommended an independent body to record abuse and inappropriate behaviour. "There is a need for a centralised place where bullying and harassment can be recorded, tracked and dealt with; these events do not happen within a vacuum," says Emslie.
"Creating easy, safe and secure reporting pipelines with follow-up action is necessary not only to hold people accountable for their actions but it is also essential to cultivate any healthy workplace and retain the talent affected by these actions, who more often than not, will be from underrepresented backgrounds."
Emslie is campaigning for companies to adopt Spot, a platform that allows individuals to record sensitive issues in the workplace, with the aim of increasing the efficiency of HR workflows and reducing bias in how employees and HR communicate. "People should be able to speak up without the fear of putting their careers on the line," she says.
Bafta's Harris underlines her agreement. "I don't think Bafta's job is to listen to anonymous rumours about people and make them public. And I don't think any other organisation wants to do that. But how do you put in place structures that mean that people who have been harassed and bullied feel that they can come forward in confidence? Because they clearly don't feel that."
Bays says the industry should aim for "a 'calling in' culture, not 'calling out'."
"I'm a fan of restorative justice," she explains. "We need to teach success. We need to mentor others at every stage of their career. We need flat structures and to reward kindness and collaboration over toxic masculinity."
The need for allies
One industry observer said people should take inspiration from the efforts of El Hosaini, Floyd and Akindude in support of others. "One of the best things that has emerged about this terrible saga is the importance of allies in the business," they say. "I don't know that many people who would have gone this deep down that road without a personal grievance. Our industry needs more allies like this."
Shakerifar calls for both specific and broader cultural changes. "Treating one another with care and respect is the essence of 'diversity'," she says. "As an industry, we must embrace meaningful grievance procedures – within institutions, organisations, productions.
"So no more panels, please. Just change. Which means: believe women. Believe survivors."
Bays, who takes up her role as head of the BFI Film Fund in October, says the industry needs better processes of reference. "For awards, for funding, for hiring. I'm looking forward to being part of effecting this change. It's a very long time in coming. Good has to come from bad. We have a duty to the survivors to make it thus too. We need to do right by them.
"The whole industry has to overhaul itself and learn from this. Not just learn, but effect lasting change," she continues. "Recognising that power is easily abused. Understanding that the hierarchies that we currently operate under are not working. That bad behaviour is often rewarded because profit is centred over people. We have to have a big conversation around power and how to have generous authority versus toxic authority.
"It's not just 'their' problem, it is our problem."
Additional reporting by Michael Rosser.
Timeline of events
March 29
Bafta announces Noel Clarke as the recipient of the 2021 Outstanding British Contribution to Cinema award
Several hours later, Bafta receives a letter from Sally El Hosaini, Pelumi Akindude and James Krishna Floyd highlighting concerns about the award, and detailing accounts they had heard from women of alleged abuse by Clarke. This sparks an engagement and dialogue with Bafta that carries on right up to the date of the award
April 10
Clarke is given the OBCC award in a ceremony broadcast on BBC Two at 9pm BST, having been pre-recorded earlier that day
April 29
At 19.35 BST, The Guardian publishes its story in which 20 women accuse Clarke of groping, harassment and bullying. Clarke "vehemently" denies all allegations bar one regarding inappropriate comments
At 20.00 BST, Bafta suspends Clarke's membership and OBCC award "immediately and until further notice"
April 30
Majumdar and Berry write to Bafta members addressing the allegations
Sky, which makes TV series Bulletproof starring Clarke, says it will no longer work with him
Clarke issues a statement to the PA news agency saying he is "deeply sorry" and "seeking professional help", but that he "vehemently" denies "any sexual misconduct or criminal wrongdoing"
The Guardian publishes a second piece outlining how the story came together
May 7
The Guardian publishes a third piece with further allegations against Clarke on the set of and at a promotional event for Doctor Who. Clarke denies all the further allegations