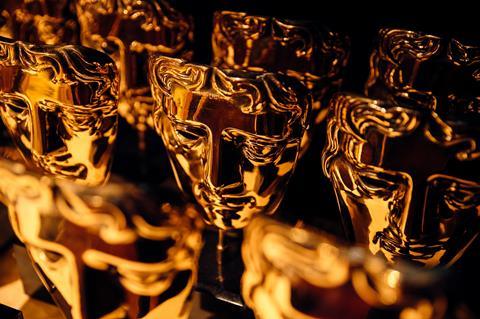 Bafta has formed a new non-voting membership tier, to offer discounted membership to emerging and mid-level creatives; and launched a career development bursary fund as part of its drive to increase support for individuals from under-represented groups.
Eligibility for the Connect tier differs from regular Bafta membership by the level of experience required: two-to-four credits as main team practitioners, or up to five years' professional experience directly related to films, TV or games made and distributed in the UK. Connect members will not be able to vote in Bafta's awards.
Standard Bafta membership typically requires at least five years' experience, although exceptions are made for particular achievements.
Prince William at 195
A career development fund has been established in the name of Bafta president Prince William, who visited Bafta's newly redeveloped headquarters at 195 Piccadilly on Thursday, January 27. The fund will look to support upcoming film, games and TV professionals who may not have the financial resources to confidently pursue their passion, at a pivotal stage in their careers.
The exact amount of the fund is still to be confirmed.
According to Bafta, the initiatives are 'informed by ongoing research which points to the importance of financial support, guidance and peer to peer networking in early career stages and across all crafts and departments in the film, games and televisions industries'
Bafta also confirmed its Elevate scheme will this year support producers, of both scripted and non-scripted content. Successful applicants to the scheme will receive a year-round programme of professional support; previous iterations have supported directors, writers and actors since Elevate launched in 2017.
"The initiatives we are announcing today are in direct response to research identifying some of the barriers to opportunity talented people across the country face when trying to pursue careers in the screen industries," said Bafta chief executive Amanda Berry. "For the first time we are introducing a new tier of membership that will open up our organisation to a wider range of creative talent, and at an earlier stage of their careers"