UK documentary set to premiere at Cambridge Film Festival.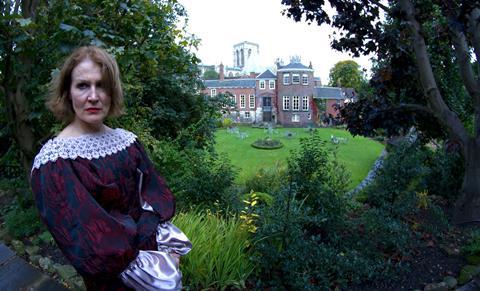 Ballpark Film Distributors has secured an agreement to distribute documentary Folie à Deux - A Madness Made of Two in the UK from Oct 4, 2013.
Produced by Labor of Love Films and shot over five years, it follows a self-made, single mother of seven, who risks everything to turn the oldest house in England into an exclusive hotel. But when the credit crunch hits the gamble fails and the family find themselves on benefits.
The film will receive its UK premiere at the Cambridge Film Festival tomorrow [Sept 20], where directors Kim Hopkins, subject Helen Heraty and executive producer Simon Beaufoy, the screenwriter behind The Full Monty, Slumdog Millionaire and The Hunger Games: Catching Fire, will attend the screening and talk about the film.
Kim Hopkins, who directed the film, said: "I started filming in late 2007 when everyone was 'up-sizing' and house prices were going through the roof. I set out to make a film about the birth of a new kind of woman entrepreneur, balancing a large family and huge career aspirations. And then the credit crunch hit and nothing for Helen and her children would ever be the same again."
Ballpark CEO Mark Thomas described the film as "an intimate portrayal of a large, bohemian family caught up in the biggest housing crash in decades".
Sheffield-based Ballpark are currently distributing documentary My Father and The Man In Black and are set to release Who Needs Enemies by writer-director Peter Stylianou.