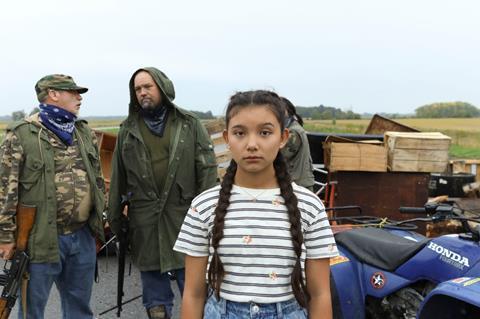 Tracey Deer's Canadian drama Beans and Kateryna Gornostai's Ukrainian feature Stop-Zemlia are to receive Crystal Bear awards at the Berlin International Film Festival's Summer Special event (June 9-20).
The winners were decided by two young juries who viewed films from the Berlinale's two competition programmes in the Generation strand – Kplus and 14plus. These juries were inactive during the festival's online, industry-only event in March due to the pandemic.
Beans was named best film by the Generation Kplus jury. Inspired by true events, the story follows a Mohawk girl who comes of age during the 1990 Oka Crisis armed stand-off over land rights. It marks the feature directorial debut of Deer and is sold by WaZabi Films.
The jury gave a special mention to Betania Cappato's Argentinian autism drama A School in Cerro Hueso.
Stop-Zemlia was named best film by the Generation 14plus jury. Inspired by Ukrainian director Gornostai's own personal experiences of unrequited love as a teenager, the coming-of-age story is set during the last school year of a young woman. Berlin-based Pluto Film handles international sales.
A special mention was given to Yngvild Sve Flikke's Norwegian pregnancy comedy Ninjababy.
This year's Generation's grand prix winners were previously chosen by an international jury at the industry-only Berlinale in March. Fred Baillif's Swiss feature The Fam and Han Shuai's Chinese drama Summer Blur were named best film in the 14plus and Kplus strands respectively.
The international jury also gave a special mention to A School in Cerro Hueso as well as Dash Shaw's US animation Cryptozoo.
All will be shown during the Berlinale Summer Special, at which all public screenings will be held outdoors, and filmmakers will be in attendance to finally receive their prizes at an awards ceremony.
Award-winning directors Baillif, Cappato and Shaw are all expected to attend their respective premieres during the event and the festival will host screenings from its entire 2021 programme at 16 venues across Berlin.