The film stars Lea Seydoux, Matthias Schoenaerts and Colin Firth.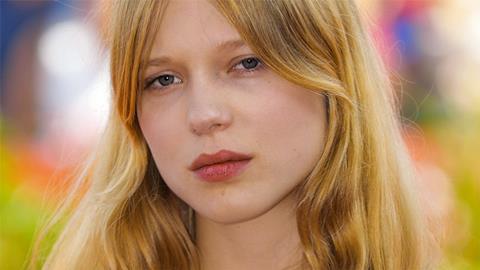 Belga Films Fund, the tax shelter arm of the Belga Films Group, has raised over 5m Euros for Thomas Vinterberg's Kursk.
Lea Seydoux (pictured) joined Matthias Schoenaerts and Colin Firth in the cast back in February.
The film tells the true story of the K-141 Kursk, the Russian flagship nuclear-powered submarine that sank to the bottom of the Barents Sea in August 2000. The 35m Euro project is also looking for extra funding from Belgian funds Screen Brussels, Wallimage and Screen Flanders.
The EuropaCorp-backed feature, which started production on May 10, is shooting partly at AED Studios near Antwerp a facility which has one of the largest indoor water tanks in Europe. It will be released in Benelux by Belga Films under the terms of the output deal Belga has with EuropaCorp.
Details of the extent of Belga's involvement in Kursk were revealed by Fabrice Delville, Founder & General Manager Belga Film Fund and Belga Productions. Belga is also providing around €4m toward The Queen's Corgi, the new €20m animation from Ben Stassen's nWave.
Another new project being financed by Belga is cop series Over Water, directed by Norman Bates and starring Tom De Wispelaere and Natali Broodt. This is scripted by Paul Baeten Gronda & Tom Lenaerts.
Delville said that Belga raised €14m in tax shelter financing in 2016, and is expecting to raise the same amount this year. Belga is one of the funders of Roman Polanski's Based On A True Story, screening out of competition in Cannes.