The Imitation Game and Sherlock star issues call for support after backing the UK's oldest operating purpose-built cinema.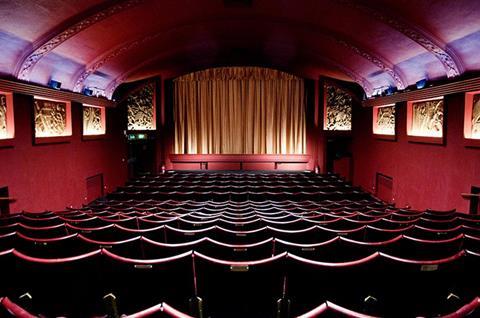 British actor Benedict Cumberbatch has called for people to "keep supporting independent cinema" after being confirmed as a patron of the Phoenix Cinema in the East Finchley area of London.
He joins the likes of director Ken Loach and critic Mark Kermode in supporting the venue, where the Sherlock star will attend special events, introduce screenings and take part in Q&As.
Cumberbatch, who will be seen in the upcoming Marvel movie Doctor Strange and heard as the voice of Shere Khan in Jungle Book: Origins, described the century-old cinema as "a special place".
"We are all so lucky to be part of the magic that is cinema (on both sides of the screen) and it's so important that we all work to preserve and develop it for generations to come," he added.
"I look forward hopefully to meeting some of you here at the Phoenix, but in the meantime please do keep coming, become a Friend of the Phoenix if you can and keep supporting independent cinema."
The Phoenix Cinema was first built in 1910 and is London's oldest purpose built, constantly running cinema. It started life as the Picturedrome, then became the Coliseum in 1924 and was one of the first cinemas in London to screen 'talking pictures'.
In 1937 it reopened again as the Rex and featured original 1930s art deco design on the cinema front and within the auditorium where it held it's now trademark panels by Mollo and Egan.
The cinema finally became the Phoenix in 1975 and was run by Contemporary Films until in 1985 when it became an independent charitable trust.