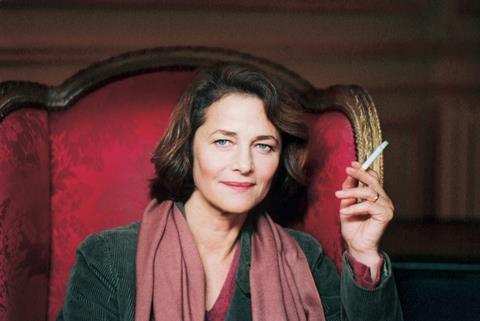 Actress Charlotte Rampling is to be awarded the Honorary Golden Bear for lifetime achievement at the 69th Berlin International Film Festival (Feb 7-17).
Berlin will also host a homage to her work, including The Night Porter (1974), directed by Liliana Cavani, François Ozon's The Swimming Pool (2003) and Woody Allen's Stardust Memories (1980).
Other notable other performances in a career spanning more than 100 film and television roles include Luchino Visconti's The Damned, the Oscar-nominated The Wings of the Dove, TV series London Spy and Andrew Haigh's 45 Years, which won Rampling a best actor Silver Bear at the 2015 Berlinale as well as an Academy Award nomination.
In 2006, she was president of the International Jury for the 56th Berlin Film Festival.
The full list of homage films are:
La caduta degli dei (The Damned), Italy / West Germany, 1969, dir: Luchino Visconti
Charlotte Rampling: The Look, Germany / France, 2011, dir: Angelina Maccarone
Hannah, Italy / Belgium / France, 2017, dir: Andrea Pallaoro
Max mon amour, France / USA, 1986, dir: Nagisa Oshima
Il portiere di notte (The Night Porter), Italy, 1974, dir: Liliana Cavani
Sous le sable (Under the Sand), France / Japan, 2000, dir: François Ozon
Stardust Memories, USA, 1980, dir: Woody Allen
Swimming Pool, France / United Kingdom, 2003, dir: François Ozon
The Verdict, USA, 1982, dir: Sidney Lumet
Vers le sud (Heading South), France / Canada / Belgium, 2005, dir: Laurent Cantet