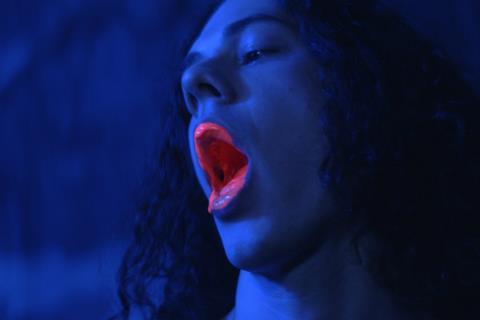 Berlin-based sales outfit M-Appeal has revealed several deals on its award-winning new Brazilian feature, Hard Paint, which premiered at the Berlinale earlier this year.
The film, which won the Teddy Award for Best Queer Feature Film and the CICAE Award in Berlin and also picked up the Premio Maguey award in Guadalajara for Best Film, has been showing at festivals worldwide.
Deals now confirmed include the UK and Ireland (Matchbox Films), US and Canada (Wolfe Releasing), Poland (Tongariro Releasing), France (Optimale), Portugal (Nitrato Filmes), Benelux (Arti Film) and Germany, Austria and German speaking Switzerland (Pro–Fun Media).
Directed by Marcio Reolon and Filipe Matzembacher, Hard Paint (which screened last month at London's Flare Festival), follows teenage boy Pedro (Shico Menegat) living in the depressed coastal town of Porto Alegre. Pedro makes a living (and finds a means of escaping) by performing in front of his webcam - but leads a difficult and troubled life off screen.