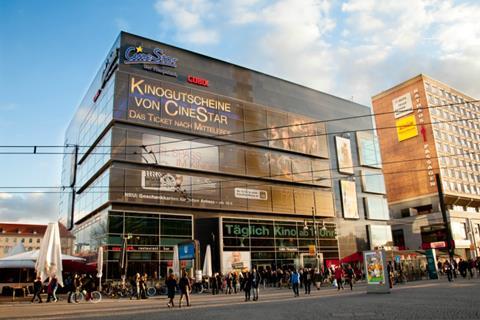 The Berlinale has found additional alternative screening venues for the forthcoming edition (February 20 – March 1) following the recent closure of the CineStar Sony Center and IMAX cinema.
The festival will now take over all nine screens at the CineStar CUBIX, close to Berlin's Alexanderplatz, with total seating capacity of 2,442 to screen films in its programme for the general public.
The CUBIX has been an official Berlinale venue since 2007, showing films from sections such as Panorama, Forum, Generation, Culinary Cinema and NATive.
Speaking to TV channel 3sat's arts programme Kulturzeit, the Berlinale's managing director Mariette Rissenbeek suggested the festival may have "a small Berlinale lounge" installed at the CUBIX to create more of "a Berlinale feeling".
In addition, the Academy of Arts' (Akademie der Künste) Studio in Berlin's Tiergarten district will again serve as a screening venue for the festival.
The Academy's exhibition space and screening hall had traditionally been a venue for the Forum's programme until the Berlinale moved the centre of activities to Potsdamer Platz in 2000.
In 2015, the programme of Forum Expanded had set up home at this venue – which is close to the Bellevue S-Bahn station - but then moved to the Silent Green arts venue in the Wedding district last year.
The new festival management were forced to look for alternative screening venues for part of the programme and the European Film Market (EFM) after the owners of the eight-screen CineStar Sony Center complex and the neighbouring IMAX announced that they would cease operations at the end of 2019.
As previously reported, the EFM had been able to find alternative venues for market screenings in the Delphi Lux miniplex – near the Zoo Palast – as well as two screening rooms at the Staatsbibliothek, the 50-seater Dffb atelier studio, and the Russian House of Science and Culture's 188-seat cinema in Friedrichstrasse.
While the festival organisers may now have solved the problem of where to screen their films, festival guests – and especially those from abroad and not so familiar with Berlin's geography or transport system – are likely to have to spend more time travelling between screening venues.