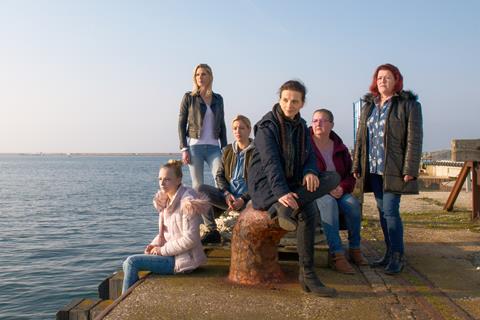 The North American Premiere of Emmanuel Carrère's Cannes Directors' Fortnight opener Between Two Worlds starring Juliette Binoche will open the in-person 25th Colcoa French film and series festival on November 1.
The event runs until November 7 and will screen 55 films and series at the DGA Theatre in Hollywood with a Colcoa Classics tribute to Bertrand Tavernier.
The closing films are Xavier Giannoli's recent Venice Film Festival Lost Illusions and Arthur Harari's 2021 Cannes Un Certain Regard opener Onoda, 10,000 Nights In The Jungle.
The feature line-up includes Leyla Bouzid's A Tale Of Love And Desire and North American premieres of Stéphane Brize's Another World, Audrey Estrougo's Authentik, Yann Gozlan's Black Box, Martin Bourboulon's Eiffel, Bruno Podalydès's French Tech, Samuel Benchetrit's Love Songs For Tough Guys, Nicole Garcia's Lovers, Vincent Maël Cardona's Magnetic Beats, Elie Grappe's Swiss Oscar submission Olga, Joachim Lafosse's The Restless, and Carine Tardieu's The Young Lovers.
There are US premieres for Elie Wajeman's The Night Doctor and Anthonin Peretjatko's The Unsophisticated Lady and a special screening of Frederic Farucci's Night Ride. Julia Ducournau's Titane and Melanie Laurent's The Mad Women's Ball have both been released in the US but are part of the Colcoa competition.
Colcoa Classics out of competition will screen Tavernier's The Judge And The Assassin and Captain Conan. The section will also screen Luis Bunuel's The Discreet Charm Of The Bougeoise, Philippe de Broca's Le Magnifique, and Jacques Rivette's Gang Of Four.
"Twenty five years is an achievement for a festival," said director Taylor Hackford, board member of the Franco-American Cultural Fund and Colcoa programme committee member. "This longevity can easily be explained by its non-stop growing popularity, and to the constant support from the FACF, which created Colcoa in 1997.
"But the main reason is because the festival has always been a unique place for French and American writers/directors to meet, debate and exchange ideas, which is the raison d'être of the Fund. This is also why this anniversary is naturally dedicated to someone who symbolized the friendship between our two communities: Bertrand Tavernier, who passed away last February."
"Contrary to what could have been expected after all these months of lockdown, this very eclectic and high-profile program reflects the amazing number of films actually produced in France during the last two years, with a majority of films from Cannes, Venice or Berlin shown for the first time in the US and half of them presented before their release in France," said Francois Truffart, Colcoa executive producer and artistic director.
All films will be considered for Colcoa Cinema Awards. Visitors to all screenings will be required to show proof of vaccination and wear masks.