Finney's remit includes navigating Brexit for the film sector.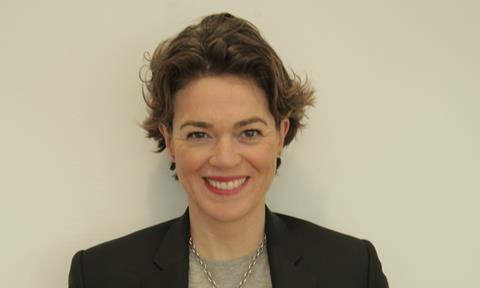 The British Film Institute (BFI) has appointed Harriet Finney to the role of director of external affairs, with one of her key remits being to navigate a smooth Brexit for the British film sector.
Harriet previously held the position of deputy CEO at the Creative Industries Federation, where she led on the organisation's post-referendum Brexit report.
Finney joins the BFI's executive board and will guide the policies, strategies and public affairs aims set out by BFI 2022, the organisation's five year film plan.
Her priorities will include delivering the BFI's new skills strategy, promoting the BFI Diversity Standards initiative to the wider industry, and devolving more funding across the UK's regions.
Finney will move into the position in September - the role was previously held by Fiona Cookson, who left the BFI last year.
Finney commented on her appointment: "I'm delighted to be joining the BFI in September at this critical moment in the evolution of the UK's film industry. A key priority for the coming period will be working with partners to secure a positive outcome for the sector as we move towards leaving the EU. I also look forward to supporting the delivery of the BFI's commitments to skills, diversity, audience development and regional rebalancing as set out in the BFI 2022 strategy."
Harriet will report to BFI CEO Amanda Nevill. Her department covers Film Policy, the Creative Europe Desk UK, Diversity and Inclusion, the BFI Research and Statistics Unit, BFI Certification Unit and Corporate Communications & Public Affairs.
Amanda Nevill added: "Harriet brings a wealth of experience to the BFI – across policy, Government affairs and corporate communications. This role is crucial to ensuring the BFI and the industry works together with Government to identify opportunities at home and abroad, and to be front and centre of realising them. At a time when our industry is undergoing significant change, Harriet has the knowledge and expertise to address the big issues facing film and the wider screen industries."