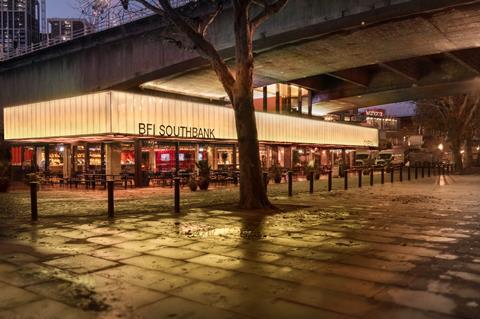 The British Film Institute (BFI)'s Film Audience Network (FAN) has seen a 20% membership increase across the past year, which BFI head of UK audiences Ben Luxford believes is indicative of a shift in the network's worth in the eyes of the sector throughout the turbulence of closures and reopenings.
FAN, which aims to provide 'wider and more diverse UK cinema audiences for British and international film', now has 1,542 members, including cinemas, festivals, multi-arts venues, community cinemas and film archives.
"It's been liberating for [FAN] to cement its place as really being able to offer support, guidance and community to exhibitors," said Luxford. "It's been challenging, absolutely – flat-out, round-the-clock response all the time. But the strength in FAN and the membership has been that absolute sense of community, and the need to buddy up and share knowledge as well.
"That as a legacy of this whole period is fantastic and exactly what FAN has been trying to do in the first place. It's a shame that it has taken a crisis to cement it, but there are such huge opportunities to build on from that."
Last month the network launched FAN Conversations, a series of discussions designed to create and respond to the need for exchange amongst UK film exhibitors. Taking place via Zoom initially, the first session at the beginning of June addressed 'How are cinemas reconnecting with their communities as they reopen?'.
Despite increased funds for the BFI provided by the UK government's Department for Digital, Culture, Media & Sport (DCMS), the FAN annual budget has stayed level at £3.3m, provided by National Lottery funding.
The money has been repurposed across the past year in response to repeated cinema closures – first for the £1.3m BFI FAN Covid-19 Resilience Fund, launched in April 2020; and then for the £759,159 BFI FAN Film Exhibition Fund, which was established in August 2020 with the aim of boosting exhibition activities and outreach as lockdowns ended.
That took longer than envisaged, with cinemas required to close again from December 2020 to May 17, 2021. Adaptability has been built into the network's ethos. "We are prepared for disappointments and delays, but we understand it as well," said Luxford. "The good thing is that no-one's being told they have to close – cinemas are absolutely able to open."
Weekend plans
Box-office results from the first month of reopening have been promising given the circumstances. To provide a further boost, National Lottery Cinema Weekend takes place this Saturday and Sunday, in partnership with the BFI. It was organised with support from the UK Cinema Association, Film Distributors Association and BFI-coordinated Screen Sector Task Force. The event allows National Lottery ticket holders to apply for a free pair of adult cinema tickets, with over 200,000 tickets available across the two days at over 500 venues. Participating cinemas include members of the BFI Film Audience Network as well as Cineworld, Odeon, Vue and other chains and independent cinemas.
The weekend initiative is an expansion on two previous Cinema Days in 2018 and 2019, and marks a major increase in the 250 venues that took part in 2019, comprising multiplexes, independent and community cinemas.
It provided a neat solution to what to do with the Lottery-provided funds.
"Every year there is a huge pot of unclaimed winnings – breakage – that there is still a responsibility to spend," said Luxford. "That money needs to be spent for you as a lottery player who didn't realise that you've won – you still need to feel the benefit as if you had won.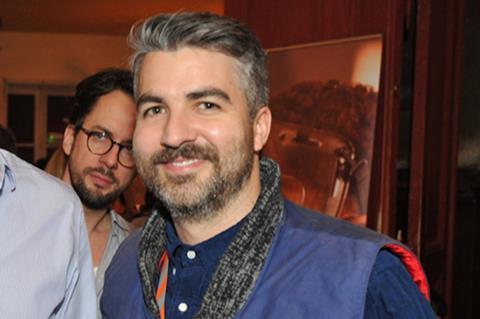 "It's hard money to spend," he added. "You can't do an open day with Alton Towers, because you might not be able to go to Alton Towers. But you pretty much have a local cinema near you – hopefully, because the Culture Recovery Fund [£30m government funding administered by the BFI] has saved it as well."
Luxford sees the weekend event as "a public embodiment of everything the BFI does around film" – developing filmmakers, producing films, but also supporting cinemas. "It's an amazing opportunity to join it all up and tell that story."
Looking ahead, challenges for FAN include handling the longer-term effects of the pandemic, including when the current round of Culture Recovery Fund money finishes at the end of June.
"We don't know what the long-term effects are yet, in terms of how long that audience appetite can sustain," said Luxford. "Are [cinemas] viable at 50%, or not? Those are things people will be wrestling with."
The need to be adaptable remains. "There's been a lot of crystal-ball gazing over the last year, and some really fascinating thoughts and insights have come out of that," said Luxford. "But let's see how it actually plays out – are matinees going to get more important in release plans? Has the power shifted away from those central London cinemas on more limited releases to the more neighbourhood cinemas? Is the market going to continue to be fuelled by a younger audience? All these types of things, we'll be seeing how they play out, and will react and respond accordingly."
With Mia Bays joining as director of the BFI Film Fund from October, Luxford has got the ball rolling with Bays, who joins from her role as Birds' Eye View director-at-large, on discussions about audience engagement.
"I'm trying not to bombard her because I'm sure she's got a lot to take in," he said. "But we've met up a few times, and went to the cinema the other night to see Summer Of Soul as the opening night of Sheffield Doc/Fest at the BFI Southbank. We've started the dialogue."
Audience Fund awards
The BFI Audience Fund today published details of over £1.15m in awards given between January and May 2021, made from National Lottery funding.
The British Independent Film Awards (Bifas) received the largest amount, with £300,000 towards the UK-wide rollout of its ongoing This Is Our Cinema: Always-On campaign, promoting UK independent film to young audiences.
Massive, a youth-skewing brand created by engagement company elevenfiftyfive to grow young people's engagement with cinema, received £239,031; while £157,500 went to Bounce Cinema in its ongoing efforts to increase access to discovering films.