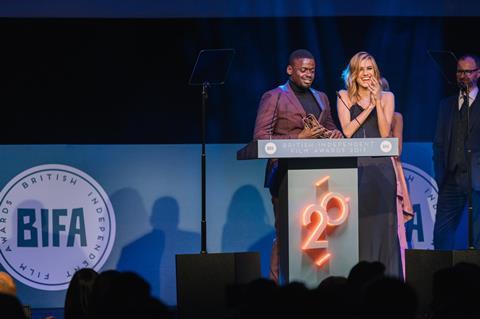 The British Independent Film Awards (BIFA) will move ahead with its unconscious bias training programme, despite social distancing due to the Covid-19 pandemic.
The training, first piloted with BIFA voters in 2018, will be made available free for the first time and will take place once a month from May until February 2021 using zoom video conferencing, widely adopted by the industry since lockdown measures were imposed.
Developed with and funded by ScreenSkills (using National Lottery awards from the BFI), the initiative aims to help awards voters recognise and mitigate again potential subliminal biases in their film watching and during the voting process. This could include genre, budget, commerciality, reputation or the gender and race of key creatives and lead actors.
Training has since been delivered to all BIFA voters who participate in the voting process and has also been rolled out to other organisations in the film and television industries, including BAFTA jurors.
Gareth Ellis-Unwin, ScreenSkills head of film and animation, said: "We know that this is a desperately worrying time for people in the industry when so much work has ceased because of lockdown. One of the things we are able to do, however, is offer training and insight for those that choose to use this period to learn in a way they might find difficult to find time for in busier times. We hope that by doing this we keep the workforce resilient, connected and ready for when the return-to-work comes."