T2: Trainspotting, Lady Macbeth and The Crown benefit from creative sector tax reliefs.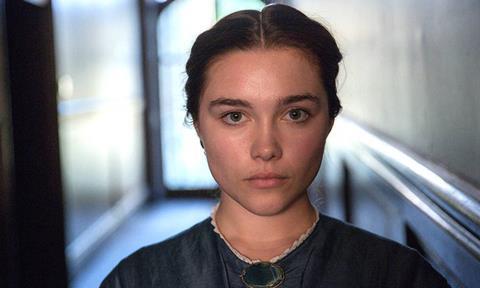 The British film sector received £415m in tax relief last year, up from £339m in 2015, the government has revealed.
175 films claimed film tax credits, including Wonder Woman, T2: Trainspotting and Lady Macbeth.
Overall the treasury awarded £751m in tax relief to the creative sector. £163m went to high-end TV productions including The Crown and Game Of Thrones, up from £104 last year, with 45 shows making claims. The rest was received by video games, animations and children's TV shows.
Both film and TV programmes have to pass the cultural test administered by the BFI, or qualify as a co-production to benefit from tax relief. For films, at least 10% of total costs must relate to activities in the UK.
Some other films that were certified as British through the BFI's cultural test include: Star Wars: The Force Awakens, Bridget Jones's Baby, Fantastic Beasts And Where To Find Them, Everest, The Lost City Of Z, Baby Driver and Beauty And The Beast.
Creative Industries Minister Matt Hancock said: "Britain's creative industries are growing faster than the rest of the economy and we want to keep it that way."
Amanda Nevill, CEO of BFI, said: "Worth £4.3 billion to the economy, UK film is the country's fastest growing sector, employing over 66,000 people.
Mel Stride, financial secretary to the treasury and paymaster general added: "The creative industries employ two million people across all parts of the UK. These tax reliefs are helping to ensure creative sector companies can continue to hire people and boost local economies."
The film tax relief has supercharged inward investment to the UK since it was introduced, with £2.3 billion paid out largely to US and UK productions since it was introduced in 2007.
However, a PACT-commissioned report (called 'The State Of The UK Independent Film Sector') released in April suggested that film tax credits don't do enough to help the indigenous UK industry.
The report proposed for the UK's film tax credit to be hiked up to 40% for British films in the £2m to £10m budget range.
Read more:
Fixing Britain's 'broken' independent film sector: is tax relief enough?