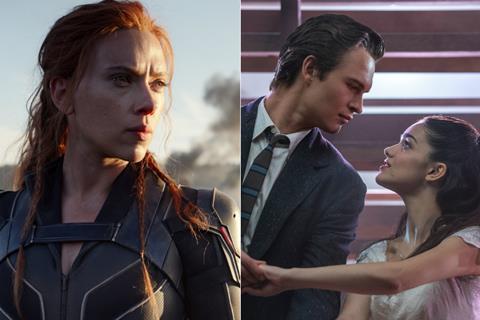 Disney has pushed Black Widow and 20th Century Studios' West Side Story into 2021 as Covid-19 infection rates spike across parts of Europe, Latin America remains mostly closed, and uncertainty remains over when cinemas in Los Angeles and New York will reopen.
Pixar's Soul remains on the calendar this year as a November 20 theatrical release and is a key animation contender for Disney. MGM/UAR's James Bond action thriller No Time To Die is currently dated to open on the same day.
Black Widow has been pushed from its November 6 berth to May 7, 2021. The decision to keep it as a theatrical could reflect a performance by Mulan on Disney+ that fell below what studio executives were hoping for – Disney+ had not released figures at time of writing – and is likely to reflect the distribution preference of the influential Marvel Studios head Kevin Feige.
Steven Spielberg's West Side Story, which had been set for December 18 this year and was being spoken of as a major awards season contender, will open on December 10, 2021.
20th Century Studios stablemate Death On The Nile stays in 2020 and has been pushed back from October 23 to December 18.
Disney's relatively low number of annual releases compared to other US majors means schedule changes on individual titles inevitably have a domino effect at the studio.
Wednesday's (September 23) changes mean Marvel Studios' Eternals has been pushed back from February 12, 2021, to November 5, 2021. Marvel Studios' Shang Chi And The Legend Of The Ten Rings moves from Black Widow's new slot on May 7, 2021, to July 9, 2021.
Untitled Disney Event Film has been removed from the schedule and had been set for July 9, 2021. The same fate has befallen Untitled 20th Century, previously dated for August 13, 2021.
20th Century Studios' The King's Man moves up from February 26, 2021, to February 12, 2021, while horror film The Empty Man moves up this year from December 4 to October 23.
Adrian Lyne's thriller Deep Water starring Ben Affleck and Ana de Armas is pushed from November 13 this year to August 13, 2021.