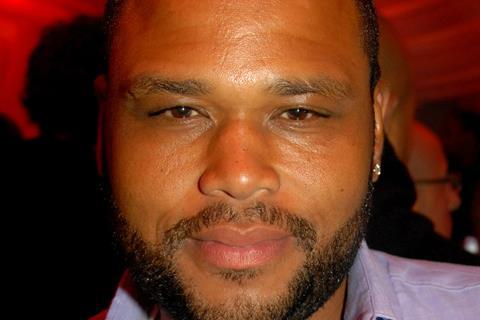 AGC Studios is fully financing and producing Football Or Me, the English-language remake of Argentinian rom-com Futbol O Yo, and has attached Anthony Anderson to star.
Anderson (Black-ish, Barbershop franchise) will also serve as producer on the project alongside AGC Studios, Badabing Pictures' Tracey Bing, and producer Benedict Carver.
AGC has hired Robb Chavis (Black-ish) to adapt the screenplay about a lifelong American football addict who must decide if he is willing to ditch his love of the game when he falls for a successful entrepreneur.
Producing alongside Anderson are E. Brian Dobbins and Jose Levy, with AGC founder Stuart Ford, head of film Greg Shapiro, and head of urban Glendon Palmer serving as executive producers.
Bing produced the Netflix rom-com Nappily Ever After, on which Carver served as executive producer, and was an executive producer on Southside With You, which Ford's IM Global financed.
AGC's vice-president of legal and business affairs Anant Tamirisa and Palmer brokered the Anderson deal with UTA, Artists First, and Stone, Genow, Smelkinson, Binder & Christopher on behalf of Anderson. Attorney Richard Rapkowski of Manis Rapkowski acted on behalf of Bing and Carver.