Joe Penna's Arctic has been picked up by New York-based distributor Bleecker Street for North America and select international territories, Screen can reveal.

The survival thriller financed by Armory Films and starring Mads Mikkelsen premiered at Cannes last night (May 10) as a Midnight Screening.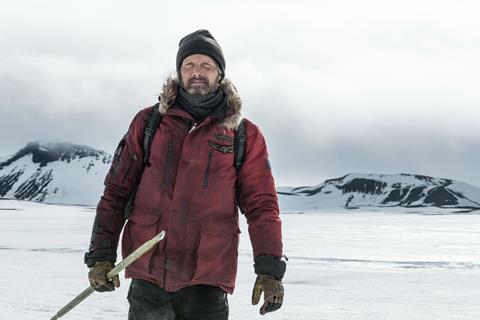 The deal was negotiated between Kent Sanderson and Avy Eschenasy on behalf of Bleecker Street with CAA Media Finance and UTA Independent Film Group for US rights with XYZ handling international sales on behalf of the filmmakers.
Armory Films, Union Entertainment Group and Pegasus Pictures produced. In the film, Mikkelsen plays a man stranded in the Arctic, waiting to be rescued. After a tragic accident, his opportunity is lost and he must decide whether to remain in the relative safety of his camp or embark on a deadly trek through the unknown for potential salvation.
Joe Penna directs and co-wrote the screenplay with Ryan Morrison. Maria Thelma Smáradóttir also stars.
Producers are Chris Lemole and Tim Zajaros of Armory Films, who also financed, and Noah C. Haeussner of Union Entertainment Group. Martha De Laurentiis, Manu Gargi and Einar Thorsteinsson are executive producers.