EXCLUSIVE: The Los Angeles-based production and sales outfit has picked up international sales rights to James Sadwith's coming-of-age story starring Alex Wolff and Chris Cooper.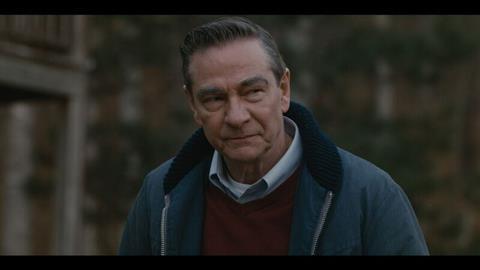 Bleiberg will introduce Coming Through The Rye at MIPCOM and AFM.
Eammon Films will distribute theatrically in the US on October 14, with Samuel Goldwyn Films handling ancillary rights.
The film is set in 1969 as a misfit boarding school student sets off to find author JD Salinger and embarks on an odyssey of sexual awakening and meaning. Cooper plays Salinger (pictured).
Stefania Owen and Adrian Pasdar also star. Sadwith makers his feature directorial debut from his screenplay and produced with Stan Erdreich and Teddy Grennan.
Jeff Steen and Alexandra Woodward are executive producers.
Wolff will next be seen opposite Mark Wahlberg in CBS Films' Patriots Day and was has just joined Dwayne Johnson, Kevin Hart and Jack Black in Sony's upcoming Jumanji sequel.
Cooper won the Oscar for Adaptation and his credits include American Beauty, The Bourne Identity, The Town, and Seabiscuit, as well as the upcoming Live By Night.
Bleiberg Entertainment's Nick Donnermeyer negotiated the deal with Linda Lichter on behalf of the filmmakers.