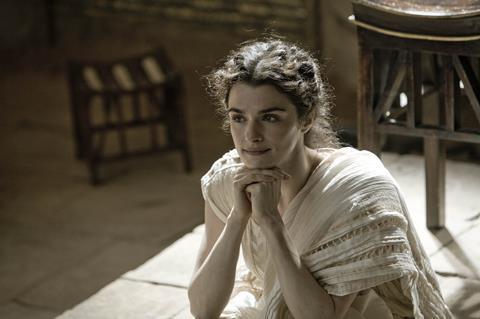 The Spanish boix office enjoyed a boost later int he year from a string of local films, including Agora, Planet 51 and Cell 211, as well as the Avatar juggernaut.
The $80m English-language historical epic Agora was the surprise hit of the year, grossing $30m despite mixed reviews thanks to the reputation of director Alejandro Amenabar and an agressive marketing campaign from producer Telecino and local distributor 20th Century Fox.
Meanwhile, Vertice 360° merged it distribution entities, Notro and Manga, into a single outfit called Vertice Cine in a move away from niche product into high-profile international titles including titles including recent pick-ups The Baster, Mother & Child and Last Night.
*As of Dec 31 still on release. Source: Rentrack EDI
Spain: Top 5 Local Films 2009
Title (origin)
Distributor
Gross
Agora (Sp)
Walt Disney SMPI
$36m
Planet 51 (Sp-US-UK)
DeAPlaneta
$14.5m*
Cell 211 (Sp-Fr)
PPI
$12.7m*
Brain Drain (Sp)
20th Fox
$10m
Spanish Movie (Sp)
20th Fox
$9.8m*
*As of Dec 31 still on release. Source: Rentrack EDI
Spain: Top 10 DVD Film Rental Chart 2009
Title (origin)
Distributor
Units rented
Ex (It)
Notro Films
114,404
Los Muertos Van Deprisa (Sp)
Artematica
114,403
Year One (US)
SPHE
114,372
The Ugly Truth (US)
SPHE
114,327
The Taking Of Pelham 123 (US)
SPHE
114, 326
Disgrace (Aus-S Afr)
Cameo
114,323
Antichrist (Den-Ger-Fr-Swe-It-Pol
Cameo
114,321
Land Of The Lost (US)
Universal Pictures Iberia)
114,227
Public Enemies (US)
Universal Pictures Iberia)
114,226
Drag Me To Hell (US)
Universal Pictures Iberia)
114,225
Source: www.mcu.es
Foreign Releases 2009
Title (origin)
Distributor
Gross
Slumdog Millionaire (UK)
Filmax
$15.1m
The Girl With The Dragon Tattoo (Den-Ger-Swe)
Vertigo
$13.4m
The Girl Who Played With Fire (Den-Ger-Swe)
Vertigo
$7.6m
District 9 (US-NZ-S Afr
SPRI
$7.1m
Vicky The Viking (Ger)
Aurum
$4.9m
Welcome To The Sticks (Fr)
Wanda
$4.8m
Lily The Witch: The Dragon And The Magic Book (Ger-It-Aus)
Disney SMPI
$3.3m
The Class (Fr)
Golem
$1.8m
Let The Right One In (Swe)
Karma
$1.3m
Mid-August Lunch (It)
Alta
$1.2m
Source: Rentrack EDI