The Fifth Official, Sympathy For The Devil in pipeline.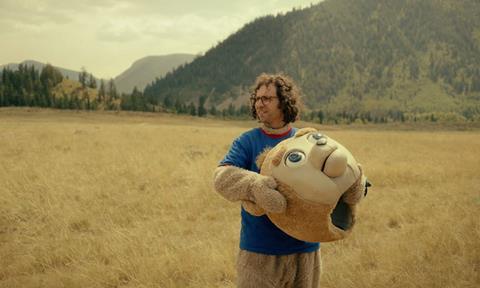 3311 Productions is moving ahead on its next two projects as Cannes and Sundance selection Brigsby Bear opens this week through SPC.
The company will produce Morris From America director Chad Hartigan's The Fifth Official, and is also lining up Sympathy For The Devil, which has Luke Paradise attached to write and Gerard Johnstone attached to direct.
Mark Roberts and Ross Jacobson's 3311 is producing The Fifth Official in partnership with Gran Via Productions. The European thriller follows a football referee as he attempts to throw a match.
Hartigan wrote and directed Sundance 2016 entry Morris From America, which won the Waldo Salt Screenwriting Award and a special jury prize for acting in Park City.
Paradise wrote and is producing Sympathy For The Devil with Tracy Falco. The neo-noir plays out in real time over the course of a car-jacking. Johnstone directed SXSW 2014 premiere Housebound.
Brigsby Bear (pictured) is directed by Dave McCary and stars Kyle Mooney, Claire Danes, Mark Hamill, Greg Kinnear, Andy Samberg, Matt Walsh, and Michaela Watkins.
The drama will open in New York and Los Angeles on Friday (28) via SPC, which paid $5m for worldwide rights in January. Lonely Island, Lord Miller, 3311 Productions, and YL Pictures produced.