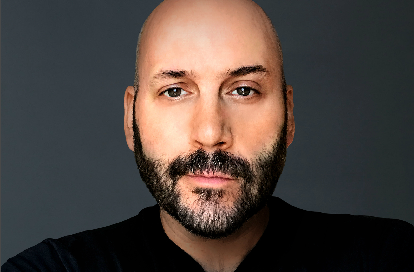 BRON Studios continues its push into the international TV arena and is teaming up with Beta Film's production companies Dramacorp and Isolani Pictures to co-produce the sci-fi TV series Rare.
BRON is financing the returning 10-part series based on an original idea by Thierry Poiraud, who directed the French series Black Spot, about a world in the near future where oxygen is in short supply.
Rare centres on Hanna, who rises up to break the cycle of miserable existence where people inhabit pockets of oxygen and local authorities decide who gets to be cryogenically frozen, and who will be doomed to a bleak existence.
The series will be produced primarily in English. BRON Studios co-founder Aaron L. Gilbert (pictured) serves as executive producer alongside Steven Thibault and David Davoli, Patrick Nebout (producer of Canal + series Midnight Sun) of Stockholm-based Dramacorp, and Daniel J. Cottin and Alexandre Richardot of France's Isolani.
Dramacorp is a joint venture with Jan Mojto's Beta Film, and Isolani is Beta Film's French production arm. The two companies are already involved on the historical saga co-production La Panthère.
BRON recently announced its co-production involvement on Måns Mårlind's thriller Shadowplay with Tandem and Studio Canal, and is developing a handful of TV series with partners across Europe, with a mandate to tell meaningful and sophisticated long-form stories intended for a global audience.
BRON's TV division also develops and co-produces programmes through a joint venture with Media Res and is currently working on The Morning Show starring Reese Witherspoon and Jennifer Aniston, and Scanners, inspired by the David Cronenberg film.